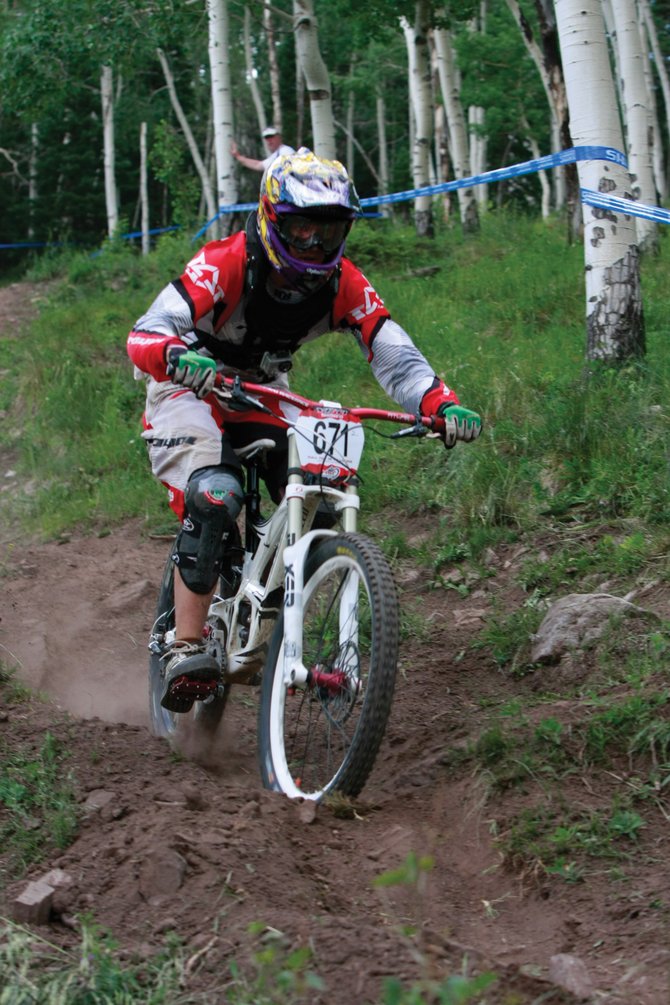 Kai Rogers garners 2 titles at Mountain States Cup race
Updated July 14, 2011 at 4:41 p.m.
Steamboat Springs — Editor's note: This story has been updated to include Alec Shaffer's results.
Kai Rogers led the way for Steamboat Springs finishers last weekend at the Mountain States Cup stop in Telluride.
Rogers, a member of Steamboat's Gravity Team, rolled to victory in both the Category 2 15- to 18-year-olds four cross and downhill races. The wins gave him enough season victories to bump up to Category 1 competition for the remainder of the season.
"I was definitely stoked with my results," Rogers said. "I didn't know I would do so well. I just tried hard."
Rogers got a big advantage in the four cross event — downhill mountain biking's version of ski or snowboard cross — by recording the fastest qualifying time down the course. When bracket racing started, he was able to choose his starting gate, which proved decisive. He was always the first out of the gate and first on the trail, and that eventually led him to first on the podium.
"You can box people out and they can't get around you. There was nowhere to pass on the trail," he said. "No one could pass me."
He won the downhill race by four seconds, a big margin considering that his winning time on the short course was just 3 minutes, 17.98 seconds.
Other Steamboaters also had good finishes. Byron Brane won the Category 3 four cross race. Tony Achilli was first in the Category 1 men's 40-plus downhill. Alex Pond was second in the Category 1 men's 19-29 cross-country race.
Jeffrey Gay was third in the Category 1 15-18 short-course cross-country race. Alec Shaffer was first in the Category 2 15-18 short-course cross-country race. Adam Carrera was 15th and Ned Kajko 26th in the Category 1 19-29 downhill race, and Sam Harrelson was 10th in the 15-18 Category 3 downhill and ninth in the super D.
— To reach Joel Reichenberger, call 970-871-4253 or email jreichenberger@SteamboatToday.com