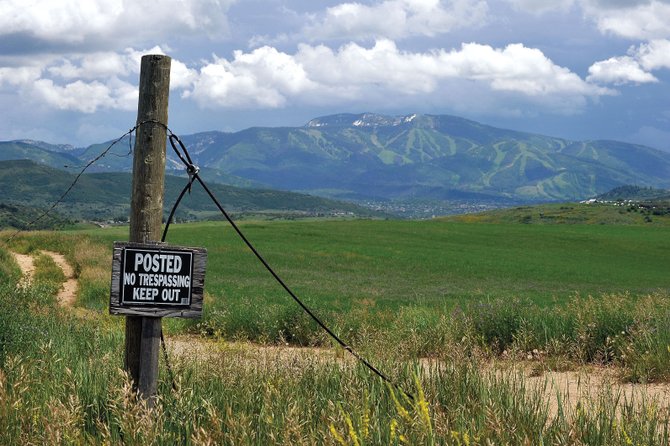 Options remain for Steamboat 700 property that residents voted against annexing
Updated July 12, 2011 at 10:58 a.m.
Steamboat Springs — Editor's note: This story has been updated to reflect that city voters denied the Steamboat 700 annexation in March 2010.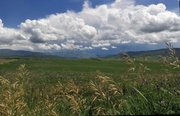 There's been no activity with the land west of Steamboat Springs once intended for the Steamboat 700 development.
Routt County Planning Director Chad Phillips said Monday that one of the property's owners contacted him about a month ago to ask about his options for the parcel that could have included about 2,000 homes and 380,000 square feet of commercial space to accommodate an additional 4,700 Steamboat residents.
City voters overwhelmingly denied the Steamboat 700 annexation by a 61 percent to 39 percent margin in March 2010. The vote, a result of a citizen referendum process, overturned the Steamboat Springs City Council's October 2009 approval of the annexation.
Phillips said that was the last he heard from the owner, who he wouldn't name.
"Has there been action?" Phillips said. "I would say no."
Steamboat 700 Principal and Project Manager Danny Mulcahy didn't return a cell phone call seeking comment Monday. His local office phone number was disconnected.
Attorney Bob Weiss, who represented Steamboat 700 during the annexation process, said he couldn't comment Monday. Weiss said he would contact the owners so they could be in position to answer questions about the property by the end of the week.
Steamboat 700 includes four parcels that total 536 acres, Routt County Assessor Gary Peterson said. Another 160 acres at one time were under contract but didn't close.
Phillips said options included splitting the land into parcels of 35 acres or more, which wouldn't be subject to the county's planning process, according to state statute. And because the lots all fronted U.S. Highway 40 and Routt County Road 44, the county didn't require a road review to make sure fire and emergency services could access them.
Phillips said another option is for the Steamboat 700 owners to create a land preservation subdivision and break property into 5-acre parcels similar to Maribou and Alpine Mountain Ranch. Phillips said that would require them to enter the county planning process.
City of Steamboat Springs Planner Jason Peasley said the Steamboat 700 land, sold by Steve Brown and Mary Brown for $25 million in March 2007, was broken into 35-acre parcels before it was sold. He said the parcels weren't combined through the city process.
Peasley said the Steamboat 700 owners haven't contacted the city since the vote. He said they could re-enter the annexation process but would risk denial by the City Council or another citizen-led referendum.
Tom Leeson, the city's former director of planning and community development, said after the March 2009 vote that Steamboat would need to revisit its growth policies. Such a step will be included in the update of the Steamboat Springs Area Community Plan, which started in April, Peasley said. The plan, which will amend the version drafted in 2004, will be presented to the City Council and Routt County Board of Commissioners during a joint meeting Aug. 1.
The first phase of the four-phase update that will take 12 to 18 months is complete, Peasley said. He said it recapped how the plan was implemented and included getting community feedback about how it should be changed to reflect the community's priorities.
Peasley said the update was intended to find out whether the plan still was what the community wanted for Steamboat's future.
"I anticipate that's going to be one of the issues we'll be focusing on — land use and growth — not looking at separately but jointly," he said. "How do we want to grow, and what does that look like?"
— To reach Jack Weinstein, call 970-871-4203 or email jweinstein@SteamboatToday.com