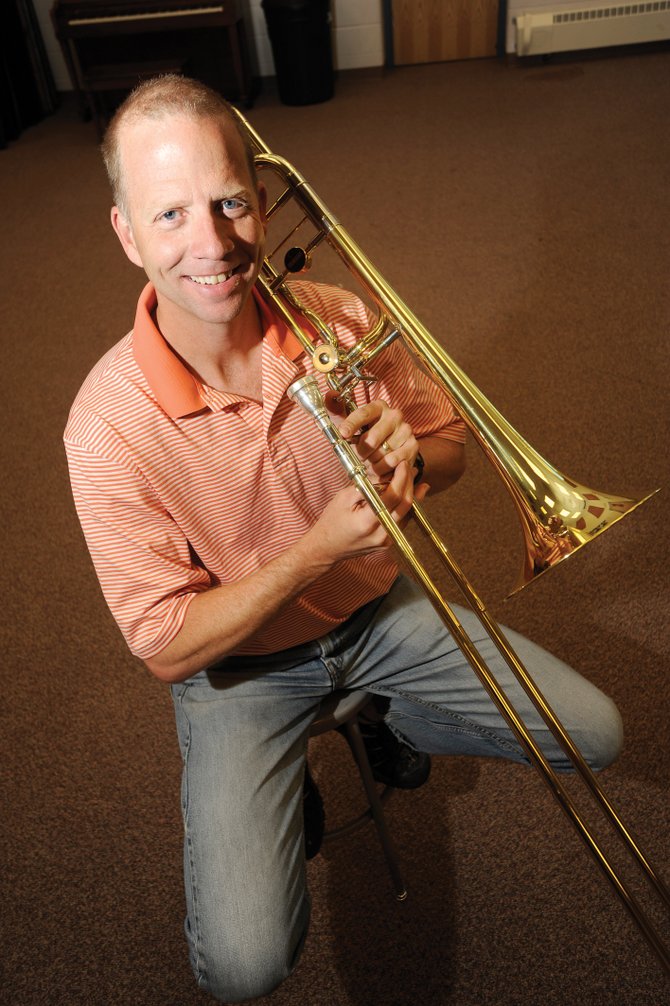 Locals 2011: Jim Knapp
Instrumental in building a band program
Steamboat Springs — When Jim Knapp took over the Steamboat Springs School District band program four years ago, he had 10 students in high school band. This year, he has 65.
"He's just been instrumental in getting the band program in the schools up and running and now thriving," says parent Pam Pierce, whose son was one of those 10 students and whose daughter is one of the 65. "It's a number of things; he's a great musician and has a real passion for music that he passes on to everybody he comes into contact with."
Knapp, a Columbus, Ohio, native, oversees a sixth- through 12th-grade band program that now has 285 students participating, up from 165 the year before he arrived. His program includes bands for sixth, seventh and eighth grades, middle school and high school jazz bands and a high school drum line. He hopes to add percussion and brass ensembles next year.
He adds that his 10-year goal of having 8 percent of the high school's students enrolled in band already has been realized. He has about 10 percent of the school's students this year — Knapp says the national average for schools of similar sizes is 6 to 7 percent — and with higher numbers at Steamboat Springs Middle School, that trend is likely to continue.
Knapp, who celebrates his 20th season as a teacher next year, says he came to Steamboat because he knew the band program had potential in a place he says "couldn't be a more musically rich environment." He adds that the band program collaborates with local organizations such as the Steamboat Symphony Orchestra and Strings Music Festival and countless local musicians.
Knapp wants the success of the program to continue and says he's trying to establish tradition. "We're a 4A school," he says. "I want us to have one of the strongest mountain music programs in the state."