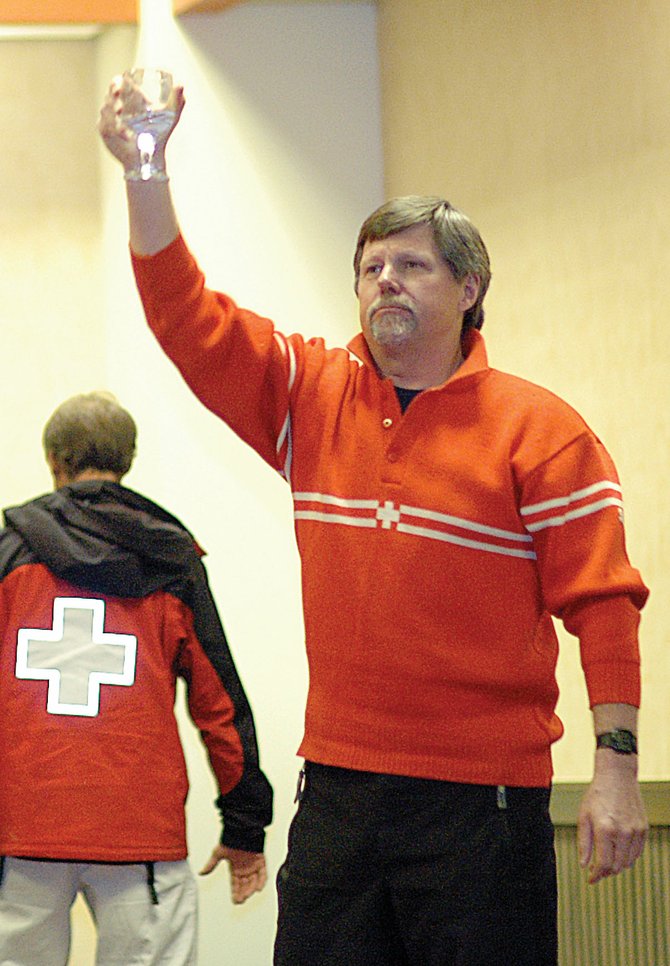 Steamboat remembers longtime resident Gregg 'Bomar' Tipton
Updated January 28, 2011 at 11:09 a.m.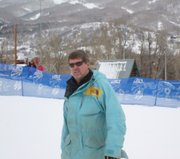 How to help
To contribute to the Gregg Tipton Donation Account at Wells Fargo, call 970-870-2038 and ask for Eva or Vanessa.
Steamboat Springs — Gregg "Bomar" Tipton was a lot of things to different people.
Some knew the longtime Steamboat Springs resident as a 26-year member of Steamboat Ski Patrol. Others knew him as the best fly-fishing guide around. To everyone, he was a friend.
"He will be missed not only by ski patrollers but by the community at large," said former Steamboat Ski Patrol Director Pete Wither, who was Tipton's boss for much of his tenure. "I don't think there was anybody who met him and didn't like him."
Tipton died of complications from a stroke Tuesday at the Med­­ical Center of the Rockies in Love­­land. He was 56.
Maybe most of all, Tipton was a devoted family man, said Ski Patrol Director John Kohnke, a longtime friend, colleague and former roommate. Tipton leaves behind Michelle, his wife of 18 years, and his 16-year-old son, Zeb.
"The way to really see him light up with joy and laughter was to ask him about his kid," Kohnke said.
Tipton grew up in California before attending Colorado State University, where he graduated in 1977 with a bachelor's degree in wildlife biology. He joined Ski Patrol in 1978, a job he held until 2004, when he shifted to lift operations. For the past six years, he served as the emergency medical technician for night operations and functions.
Those who knew him said he was larger than life. They said he was a local icon.
"He was one of a kind," said Assistant Ski Patrol Director Wes Richey, who joined the patrol a year after Tipton.
Friend David Crisler, another former roommate and Ski Patrol member, called Tipton a character.
"He always could tell good stories," Crisler said. "He was up for anything. Whatever anybody wanted to do, or he'd come up with ideas. He was just an outgoing person."
It was that personality that made him such a good fly-fishing guide, said Roger Perricone, manager of competitive services at the ski area. Tipton owned Green River Drifters, which operated on Utah's Green River.
Perricone, who met Tipton in the dorms at Colorado State and later was the best man at his wedding, said he wasn't just sociable with his clients. Perricone said Tipton also had fun, teaching them about geology and quizzing them later.
"He was just a good guy, good to be around," Perricone said. "There wasn't a better river guide around. I guess I'd say the same about the friendship side of things."
Longtime friend Peter Van De Carr, owner of Backdoor Sports, said avid skiers, rafters, fishermen, or anyone who does anything outside crossed paths with the Tipton family at some time or another.
"They're a real solid Steam­boat family, and definitely, in my opinion, folks and families like that are what make Steamboat what it is," Van De Carr said. "They're enthusiastic about where they live. Bomar was enthusiastic as anybody and embodied the Steamboat spirit. He in many ways made the town what it is today."