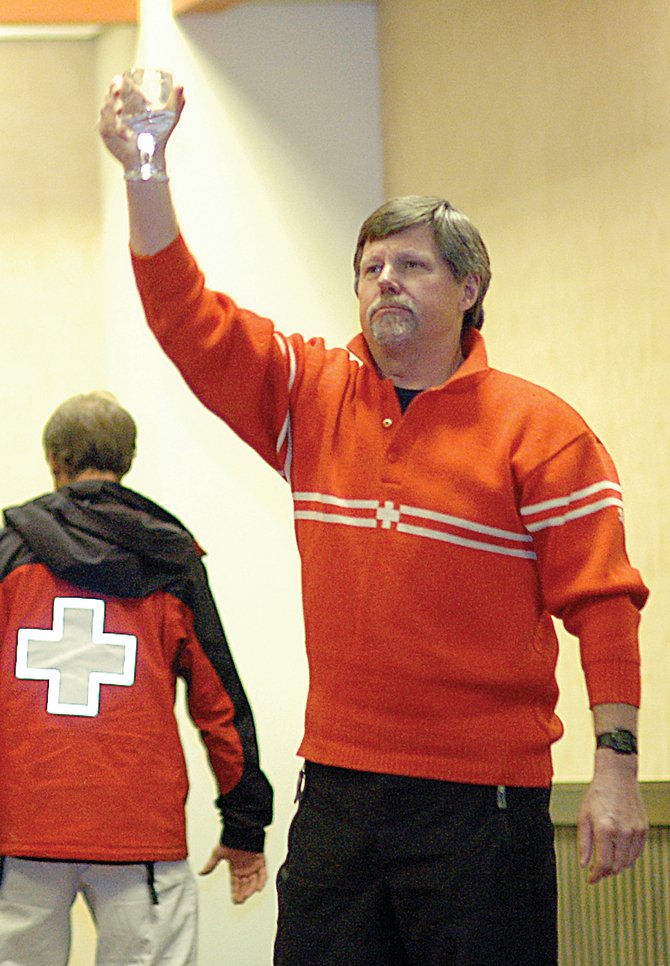 Gregg 'Bomar' Tipton, former Steamboat Ski Patrol member, dies
Updated January 26, 2011 at midnight
Steamboat Springs — Longtime Steamboat Springs resident, Steamboat Ski Patrol member and fly-fishing guide Gregg "Bomar" Tipton died of complications from a stroke at 10:18 a.m. Tuesday at the Medical Center of the Rockies in Loveland. He was 56.
Tipton was a member of Ski Patrol for 26 years. He then transferred to Lift Operations, where for the past six years he served as the emergency medical technician for night operations and functions.
An avid fly-fisherman, Tip­ton also owned Green River Drifters, a guide service that operated on Utah's Green River.
"Our thoughts and prayers are with Gregg's family and friends during this difficult time," Ski Patrol Director John Kohnke said in a news release. "Gregg was a life force who lived each day to the fullest. We should all be so fortunate. It was a joy to know him, share his life, and he will deeply be missed by all."
Tipton leaves his wife of 18 years, Michelle, and 16-year-old son, Zeb.
An account has been set up in Tipton's name at Wells Fargo. To contribute to the Gregg Tipton Donation Account, call 970-870-2038 and ask for Eva or Vanessa.
Details about a memorial service are pending.