Aquatic classes
■ Craig
Arthritis Foundation Aquatics involves gentle warm water exercise aimed at relieving pain and stiffness while improving participants' strength, flexibility and balance.
Ongoing classes are from 10:30 to 11:30 a.m. Mondays and 3:15 to 4:15 p.m. Wednesdays at the American Legion. There is a $3 pool fee per class. No registration is necessary. For more information, call 970-871-7676.
■ Steamboat
Gentle Aquatic Exercise incorporates exercise from the Arthritis Foundation Aquatics program plus additional challenge. Classes typically are held at the Old Town Hot Springs fall through spring. The winter class is full, but a spring class is tentatively scheduled for March. Fees apply, but you do not have to be a member of Old Town Hot Springs to take the class. For more information or to add your name to a wait list for spring, call 970-871-7676.
This is part of a series of profiles about Aging Well fitness and wellness class instructors in Routt and Moffat counties. This feature appears once per month on the Aging Well page.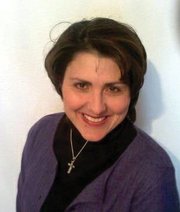 Tammy Workman
Class: Arthritis Foundation Exercise Program and Aquatics
Where: Moffat County
On a recent frigid day in Craig, a group of dedicated older adults showed up for their morning water exercise at the American Legion pool.
Swimming isn't the most enticing activity when the temperature refuses to break 0 degrees — even when the pool is indoors — but feeling good and seeing friends are enough to bring members of this group back week after week.
"Several ladies said if they didn't come to the classes, they wouldn't be able to shovel as long as they do," said Tammy Workman, who leads Aging Well Arthritis Foundation Exercise Program and Aquatics in Craig.
Visiting with the close-knit group and helping participants become stronger, feel better and stay independent is what keeps Workman coming back to teach Arthritis Foundation fitness programs both on land and in water.
"We really want this to reach people not only as a social outlet but to encourage self-care, exercise and better muscular strength, endurance and flexibility," she said.
The Arthritis Foundation develops exercise programs to safely address and improve joint pain and stiffness, limited flexibility, poor muscle strength and balance and other physical limitations that can lead to debilitating falls and affect quality of life for those who have arthritis and those who don't.
"The goal is to keep them active and keep them going," Workman said.
Doing the programs in warm water further reduces impact on joints and offers added resistance and a calming therapeutic benefit. Workman demonstrates various versions of each movement as well as how to use resistance tools to achieve different levels of intensity.

Workman has been an Aging Well fitness instructor for almost four years. She has taught various fitness classes through Colorado Northwestern Community College and currently leads a weight training class for older adults at Trapper Fitness Center.
She's a pro at keeping the fitness spirit alive in older adults and soon will be sparking the exercise bug in preschoolers while volunteering with a local physical education program.
"I enjoy being with and helping people," Workman said.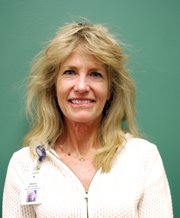 Peggy Van Vliet
Class: Gentle Aquatic Exercise
Where: Routt County
One could say that Peggy Van Vliet once was a land lover; that is, she mostly taught fitness classes on land and in studios.
That changed about 25 years ago when she discovered how exercising in water offered a completely different, yet equally rigorous, fitness experience.
"People get hooked — it's a great way to exercise," said Van Vliet, who leads water fitness classes, including Aging Well Gentle Aquatic Exercise, at Old Town Hot Springs.
One of the biggest benefits of water exercise is how easily it can be adjusted to a wide range of fitness goals, she said.
Water's soothing qualities and buoyancy provide a gentle exercise environment for people who are recovering from injury or surgery or are experiencing joint pain.
At the same time, water resistance or hydrostatic pressure can offer a high-intensity workout for athletes or individuals looking for a new fitness experience.
Van Vliet has tailored the Gentle Aquatic Exercise class to include important elements from the Arthritis Foundation Aquatics program as well as Pilates-based core work and other exercises designed to further challenge participants' strength, balance and flexibility.
She gauges participants' different levels and offers modifications appropriate for their abilities.
"I might have someone in the class who is 90 and someone who is 55 — I'm going to make the class mesh together so everyone feels challenged and is getting something out of it," she said.
Van Vliet is certified through the Aquatic Exercise Association as well as the Arthritis Association. She also is a personal trainer at SportsMed and a Pilates instructor.
Her professional fitness background, paired with her upbeat personality, ensures a welcoming, safe and fun setting for participants to change up their routines and reach their individual fitness targets.

"What I enjoy the most is meeting people — exercise enthusiasts with a common goal of staying fit," she said.
Tamera Manzanares writes for the Aging Well program and can be reached at tmanzanares@nwcovna.org. Aging Well, a division of Northwest Colorado Visiting Nurse Association, is a community-based program of healthy aging for adults 50 and older. For more information, visit www.agingwelltoday.com or call 970-871-7676.