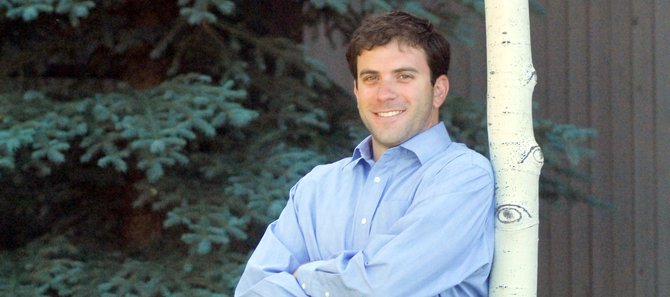 Brent Boyer: A fresh look for the front page
Brent Boyer
Contact Editor Brent Boyer at 871-4221 or e-mail
bboyer@SteamboatToday.com
.
Steamboat Springs — Familiarity often is a good thing. As creatures of habit, we appreciate consistency, and that includes from our daily newspaper. Readers become accustomed to seeing the same features in the same places. When we mess with that consistency, we typically hear about it — and quickly.
When we don't hear anything after a significant change, it can be interpreted in two ways: readers either didn't care, or they like it. Because we think we have good reasons for any changes we make, I'm generally satisfied with either interpretation.
Case in point: We haven't heard a peep in the month since we made one of the most noticeable changes to the Steam­­boat Today in the eight years I've been here. On Dec. 16, the Steamboat Today featured two stories on its front page, and we've published two stories on the front page since.
Gone is the vertical column of story teases, or refers, that had appeared on the left-hand side of the cover since the last significant redesign of the Steamboat Today in January 2001. It was time for a fresh look for the cover of the newspaper. Adding a second story allows for variety and flexibility. Two hard news stories worthy of the cover now both can have a place. A great feature or human-interest story doesn't have to be knocked off the front by a timely news event. And, quite frankly, I think our story teases had outlived their usefulness.
I hope you like the change. I love it.
A couple of other notes:
■ Saturday is the last day to vote in our Best of the Boat survey. As of Thursday evening, 2,940 readers had voted in Part 1 of the survey, and 2,230 readers had voted in Part 2. We're thrilled with the response from the community, and we'd love to see the vote total surpass 3,000. By comparison, the last time we conducted a Best of the Boat survey, in 2002, we had 300 votes. If you haven't voted in both parts of the survey, visit www.bestoftheboat.com. Winners will be announced in March.
■ On Tuesday night, we made the switch so that the official URL for our website is www.steamboattoday.com. There's no reason to change your bookmarks, as www.steamboatpilot.com automatically redirects your browser to www.steamboattoday.com.
The reason for the switch is simple: We publish 313 editions of the Steamboat Today every year, compared with 52 editions of the Steamboat Pilot & Today. We think Steamboat Today speaks directly to who we are as an organization: the daily source of news and information for Steamboat Springs and Routt County.
We are Steamboat, and we are with you every single day of the year.
Brent Boyer is the editor of the Steamboat Today. He can be reached at 970-871-4221 or bboyer@steamboatpilot.com.