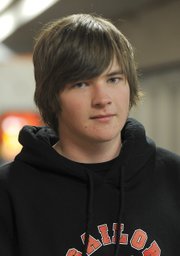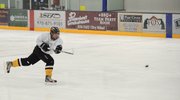 Steamboat Springs — It wasn't long ago that Steamboat Springs High School sophomore Matt Hale found himself on the fourth line of the hockey team, battling for playing time.
But now, as Steamboat preps for the second half of its season, Hale is a fixture on the top line, leading the Sailors in scoring with eight points. He also leads the team with seven goals.
So what happened?
"It's simple," Steamboat coach Jeff Ruff said. "Matt moves his feet all the time. That's one thing I can count on from Matt shift in and shift out. He's getting himself opportunities and creating opportunities for other guys on his line. If all the forwards moved their feet 100 percent of the time, they'd be creating opportunities as well."
Hale is part of an experienced sophomore class that won two state championships in 2009 and 2010 as part of local peewee and bantam teams.
He spent last year on the development team while figuring out the speed of the high school game. He played predominately on a line with Ben Wharton and Alex Elliott before he started to feel more comfortable. He then was moved to the top line with seniors John Wharton and Lance Ostrom.
"The seniors saw a hint of the way Jake Bearss played," Ruff said. "John and Lance played with Jake for three years. It's really worked out well. I had kind of seen that, as well. Matt just has a feel for the game at the high school level."

Hale certainly has filled in nicely for Bearss. The sophomore's seven goals are good enough for third in the Foothills Conference.
The line of Ostrom, Wharton and Hale has accounted for 15 of the team's 23 goals this season.
"I did not expect this this early, but I'm glad," Hale said. "Over the summer, I worked on my stride a little bit so I could work on my speed. I knew I had to get a little faster to move up to the high school level. Up here you have to go faster and go all the time."
The Sailors were just 3-4 in the pre-holiday portion of their schedule. Hale and the top line will have to be leaned on heavily to help Steamboat dig itself out of a hole and possibly into the playoffs.
"It's been a lot of fun now that I've gotten used to it," Hale said. "The first couple of games, it was definitely a shock. I want to help our team win games and hopefully make the playoffs. We just have to score more and capitalize on our opportunities."
To reach Luke Graham, call 970-871-4229 or email lgraham@SteamboatToday.com