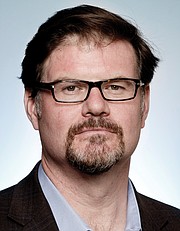 Schedule
Saturday
All events at The Steamboat Grand
8 to 9 a.m. "Fresh from the Debt Ceiling Debate" breakfast with freshmen Congressmen Todd Rokita, of Indiana, and Joe Walsh, of Illinois.
9:10 to 10:30 a.m. "Fixing Medicare and Strengthening America: A Health Care Reform Toolkit" with Robert M. Goldberg, Ph.D., vice president and director of programs of the Center for Medicine in the Public Interest; Galen Institute Founder and President Grace-Marie Turner; and www.Docs4PatientCare.com Founder Hal Scherz, M.D.
10:30 to 11:30 a.m. "Energy and Free Markets: How Free Markets in Energy are Vital to Our Standard of Living" with Bob Beauprez, former congressman and editor in chief of blog A Line of Sight; Mercator Energy Founder and CEO John Harpole; and former Wyoming Governor Jim Geringer, the director of policy and public sector strategy for Environmental Systems Research Institute.
11:30 a.m. to 12:15 p.m. Retired U.S. Army Lt. Col. Steve Russell, author of "We Got him — The Hunt for Saddam Hussein," and chairman/founder of Vets4Victory.com.
12:30 to 2 p.m. Closing luncheon with Steve Moore, senior economics writer for The Wall Street Journal.
5:30 p.m. Margarita party and barbecue fundraiser for Rocky Mountain USO, featuring special guests Peter Brookes, senior fellow for national security affairs at The Heritage Foundation, and Lt. Col. Joe Aldaz, director of Rocky Mountain USO.
Online: www.steamboatinstitute.org
Steamboat Springs — The Steamboat Institute co-founder Rick Akin called the first day of this year's Freedom Conference, capped by keynote speaker Jonah Goldberg, a home run.
Goldberg, editor at large and a weekly columnist for the conservative website National Review Online, gave the address during dinner Friday night at Thunderhead Lodge atop Steamboat Ski Area to a room of 200 attending the third annual conference.
Fighting a bout of altitude sickness after the drive to Steamboat Springs from Washington, D.C., Goldberg described the current political climate and how things have changed since the 2008 election.
Goldberg described President Barack Obama as a "terrifying political force" during his campaign. He said that Obama represented the promise of a new progressive era in "the mother of all change elections" but that he didn't deliver on all his promises.
Obama had several missteps, he said, but Goldberg focused on three.
"The stimulus, the stimulus and the stimulus," he said. "I think in many ways his entire presidency was undone by that stimulus, not Obamacare. Obamacare was sort of the icing on the cake. It is what confirmed to America what this administration was really about."
Goldberg said the Obama stimulus didn't stimulate the economy but paid back democratic constituencies, bailed out state governments and tried to create green jobs, which destroyed other jobs.
He said throwing money at the economy didn't help it rebound as Democrats intended. Goldberg acknowledged the stimulus during George Bush's presidency but said Obama has spent more.
"Almost no one thought he was going to do as badly as he has done or would come off as badly as he has in these last three years," he said. "That's what's been so shocking. Right now he is. Things could change; there's a year left. It's politics and a bunch of other stuff. But as it is now, he is on a blistering pace to be a failure."
Goldberg said the opposition to Obama and spending gave birth to the tea party, which no one expected.
The Freedom Conference resumes at 8 a.m. Saturday. Tickets are available for $95.
Steamboat resident Carol O'Hare, who has attended the conference before, said she thought it exposed those who aren't "political junkies" to different perspectives.
"I think that's what is so important about our country today," she said. "Where else could you do this around the world? There aren't that many places where you can have this freedom of expression."
To reach Jack Weinstein, call 970-871-4203 or email jweinstein@SteamboatToday.com