Election 2011
Click here for complete coverage of this year's races and issues.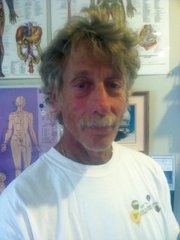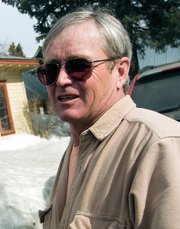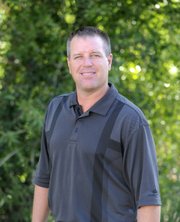 Known City Council candidates
City Council (known candidates)
■ District 1
Scott Myller, incumbent
Rich Levy
■ District 2
Bart Kounovsky, incumbent in the at-large seat
■ District 3
N/A
■ At-large
John Fielding
Kevin Kaminski
Daryl Levin
Ballot questions
■ Referendum 2B
Shall the city of Steamboat Springs sales and use taxes be increased $1,300,000 annually in the first full calendar year, and by whatever additional amounts are raised annually thereafter by increasing the sales tax rate by 0.25% from 4.5% to 4.75%, to be levied on and after January 1, 2012, and to expire on December 31, 2016, and shall revenues generated from that increased tax rate be dedicated for use by the local marketing district to support guarantees to commercial air carriers to provide non-stop service to the Yampa Valley Regional Airport in Hayden, and shall the proceeds of such tax and investment income thereon constitute voter approved revenue changes pursuant to Article X, Section 20 of the Colorado Constitution?
Yes or no.
■ Referendum 2C
Shall the City of Steamboat Springs, Colorado, ban, effective January 1, 2012, the cultivation, manufacture and sale of medical marijuana, including the operations of medical marijuana centers, optional premise cultivation operations, and the manufacture of medical marijuana-infused products, unless such person does so as a patient or primary caregiver as authorized by Art. XVIII, Sec. 14 of the Colorado Constitution and pursuant to regulations enacted by the City; further authorizing the City to codify this ban in the Municipal Code?
Yes or no.
For more
For more information about running for the Steamboat Springs City Council, call City Clerk Julie Franklin at 970-871-8248 or stop by City Hall, 137 10th St., to pick up a petition.
Steamboat Springs — Another candidate has stepped forward in the increasingly crowded field of Steamboat Springs City Council contenders.
D & C Medical Marijuana & Therapeutic Massage co-owner Daryl Levin will seek the two-year, at-large seat. The Old Town resident will oppose John Fielding and Kevin Kaminski, who also have said they will run for the at-large seat.
Levin, a trained chef who owned Chelsea's Restaurant in Oak Creek for six years during the 1990s, said his candidacy has nothing to do with the debate about medical marijuana in Steamboat. Residents will consider in November whether to ban commercial marijuana businesses in city limits.
Instead, the 35-year resident of the Yampa Valley called himself the "people's candidate" and said he wants to do what's in the best interest of Steamboat residents. Levin said that he's visitor friendly but that he's more concerned with the people who call Steamboat home year-round.
While Levin said Steamboat needed to be a better steward of the public's money and do a better job of attracting business, he wouldn't reveal all of his reasons for seeking election.
"I have some ideas that I would like to talk to the voters about, and I will later in campaigning, but right now it's all about the people," he said. "It really is. I'd like to see a vast turnout of people in the valley who want change. If you want the same people in there, don't vote for me."
The City Council comprises seven seats. There is one at-large seat and two four-year seats in each of the three districts. One seat in each of the districts is up for election Nov. 1.
City Clerk Julie Franklin said in addition to Levin, Fielding (at-large), City Council member Bart Kounovsky (District 2), Rich Levy (District 1) and City Council member Scott Myller (District 1) have filed candidate affidavits.
Kounovsky is seeking his first full term. He was appointed in September to fill the at-large seat vacated by Jim Engelken. Myller is seeking his second term representing District 1.
Council members Meg Bentley (District 2) and Jon Quinn (District 3) have said they won't seek re-election.
Kaminski told the Steamboat Today this week that he also would run for the at-large seat, but he has not turned in a candidate affidavit, Franklin said.
She said resident Dave Moloney also picked up a packet with information about running for the City Council. Moloney, a broker associate with Prudential Steamboat Realty, confirmed that he picked up a packet but declined to comment further Thursday.
Franklin said only Levin and Kounovsky have turned in petitions. Candidates are required to get the signatures of 25 registered voters in their districts.
Potential council candidates must be at least 18 years old by Election Day and must have lived in the district he or she seeks to represent for at least 12 consecutive months. Candidates have until 5:30 p.m. Aug. 22 to turn in their petitions with signatures.
Residents also will consider in November whether to approve a 0.25 sales tax increase to generate $1.3 million to supplement the winter air service program that helps bring ski season flights to Yampa Valley Regional Airport.
— To reach Jack Weinstein, call 970-871-4203 or email jweinstein@SteamboatToday.com