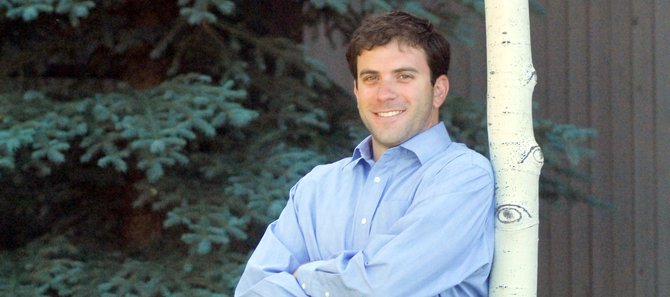 Brent Boyer: Mud season blues, summer to-do's
Summer in Steamboat has evolved during past decade as cycling bloomed
Brent Boyer
Contact Editor Brent Boyer at 871-4221 or e-mail
bboyer@SteamboatToday.com
.
Steamboat Springs — The best part of mud season? That it promises to give way to summer, my favorite time of year in Steamboat Springs.
Summer certainly has evolved here during the past decade. There's more to do — and to offer visitors — from Memorial Day weekend through Labor Day weekend than ever before. That's good for the local economy and good for the news department.
With the exception of the next two weeks, when half of Steamboat disappears for spring break, there will be no shortage of news and sporting events to cover. The incredible growth of the local cycling community and related events is getting big enough to be a reporting beat of its own.
Like much of Steamboat, I'll spend mud season shaking off the last remnants of winter and making a to-do list for summer. This always feels like a good time of year to set goals.
Here's a very short list of some of the things I'd like to accomplish at the Pilot & Today this summer:
■ Identify, plan and execute our next summer reporting project. Efforts in past years have included medical marijuana, the local real estate economy, energy development, affordable housing and the pine beetle epidemic.
■ Reintroduce a weekly fishing report and column, probably for the Friday paper.
■ Redesign Steamboat
Today.com with an eye on continuing to make it easier for readers to navigate our content and participate in community dialogue.
■ Execute the best issue of Locals to date (send nominations to ebuchanan@SteamboatToday.com).
Many more initiatives and ideas will undoubtedly come up between now and the changing of the aspen leaves in late September or early October. Just thinking about how fleeting summer is here in the Yampa Valley makes me cringe a bit. It also helps me understand why so many families are checking their bags for Mexico and Florida this weekend.

What's missing from my list? Feel free to get in touch with me using the information below.
Brent Boyer is editor of the Steamboat Pilot & Today. He can be reached at 970-871-4221 or bboyer@SteamboatToday.com