Past Event
Tuesday, April 5, 2011, 4:45 p.m.
Centennial Hall, 124 10th St., Steamboat Springs
All ages / Free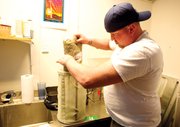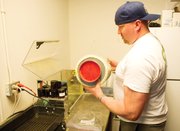 Agenda highlights
*All times are subject to change
4:45 p.m. City Council convenes as the Steamboat Springs Redevelopment Authority to discuss summer construction plans at the base of Steamboat Ski Area
5:05 p.m. City Council convenes; proclamation recognizing Steamboat Springs Police Department officers Scott Middleton, Matt Conley and Stuart Hutton for their "extraordinary efforts" in a Feb. 25 incident; update about First Impressions of Routt County; Steamboat Springs Community Area Plan review, scheduled for an hour; presentation about the Northwest Colorado Visiting Nurse Association's tobacco initiative.
7 p.m. Public comment on non-agenda items; public hearing, scheduled for an hour, about potential future uses for the city's accommodations tax, the current use of which sunsets in 2013; discussion of proposed revisions to the city's noise regulations.
8:30 p.m. First reading of changes to the city's medical marijuana regulations; Steamboat Springs Planning Commission report; economic development update; Iron Horse Inn update
Steamboat Springs — As city officials address proposed changes to Steamboat Springs' medical marijuana regulations, one point of discussion tonight could be whether and how to allow some industry operations — such as cultivation and product manufacturing — to occur in residential areas.
Steamboat Springs City Council is slated tonight to conduct a first reading of the revised medical marijuana ordinance proposed by city staff. Many of the changes align the city's regulations with state legislation adopted last year. Changes also include a shift in terminology from dispensaries to medical marijuana centers that allows licensed centers to also hold licenses for off-premises marijuana cultivation and infused product manufacturing.
Infused products include edibles and tinctures, for example, offering medical marijuana patients ways to consume the drug other than smoking.
The Steamboat Springs Planning Commission discussed revisions to the city's ordinance on Feb. 10 and March 10 and ultimately supported the changes, 6-0, with some recommendations.
"Planning Commission recommended that cultivation and infused products manufacturing uses be permitted to operate as home occupations," city staff attorney Dan Foote wrote in a report to City Council. "Previously, these uses were proposed to be prohibited as home occupations.
"There is some question whether allowing cultivation and infused products manufacturing uses to operate as home occupations promotes the council's goal of protecting residential uses," Foote continued. "The Planning Commission discussion on this issue focused on the stringent restrictions applicable to home occupations."
City staff is recommending that infused product manufacturing and cultivation operations be permitted to operate in homes if they meet home occupation criteria, such as building and fire code compliance and inspections.
Another potential question is whether to expand the city's number of medical marijuana licenses beyond the current limit. While the city allows three licenses for medical marijuana centers, Foote noted that there is at least one existing home-based infused product operation in Steamboat.
Licensing such an operation, which is independent of medical marijuana centers, could require allowing a fourth license.
City Council President Cari Hermacinski said Monday that she would be open to that idea.
"I don't think our intent was to shut down someone who was already operating a business," she said.
Councilman Jon Quinn also said the idea is worth discussion, but his comments fell short of supporting unrestricted medical marijuana licensing in Steamboat.
"I do think at the end of the day, some sort of limitation is the right approach," he said. "I haven't made up my mind on that particular piece yet — but I would not want to see another commercial storefront in town."
Packed agenda tonight
City Council is slated to take on a full plate of weighty issues tonight, in addition to the medical marijuana discussion.
The meeting in Centennial Hall on 10th Street begins at 4:45 p.m., with City Council convening as the Steamboat Springs Redevelopment Authority to discuss summer construction plans at the base of Steamboat Ski Area.
City Council's agenda also includes an hour-long discussion of the public input process for a potential update of the Steamboat Springs Area Community Plan; an hour-long discussion of potential future uses for the city's accommodations tax; and potential changes to the city's noise regulations, which have been at the forefront of disputes between nighttime businesses and nearby resident during the past year.
"I think that possibly the most important thing we're discussing (tonight) is the community plan, but judging by the emails that are coming in (Monday) I think we'll probably have the most public discussion on the noise ordinance," Hermacinski said.
People planning to attend tonight's meeting to discuss the noise ordinance might want to note that the issue is relatively late on the agenda, and the discussion likely could begin after 7 p.m.