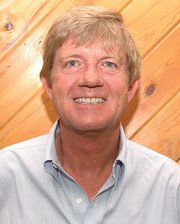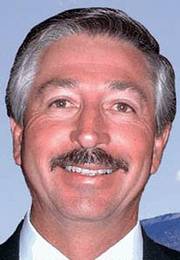 Steamboat Springs — John Salazar and Scott Tipton strongly support an extension of Bush-era tax cuts but differ on how long the extension should last.

The candidates for Colorado's 3rd Congressional District down­­­­played potential impacts of continued tax cuts on the national deficit, saying an extension is necessary to boost state and national economies.
U.S. Rep. Salazar, the Demo­cratic incumbent seeking his fourth term, said Sunday morning in Steamboat Springs that he supports extending the current tax code for one more year, across all income levels.
Tipton, a Republican state representative from Cortez, said Tuesday that he supports making the tax cuts passed under President George W. Bush permanent. The cuts enacted in 2001 and 2003 are slated to expire at the end of the year.
"I think they need to be made permanent," Tipton said. "We've got to be able to get people back to work."
Tipton said making the tax cuts permanent would not be a form of the government spending he repeatedly has pledged on the campaign trail to drastically reduce, saying it's a tax issue and "not a form of spending."
"This is a tax increase," he said about allowing the cuts to expire. "We're going to be taking away money people already have."
Salazar said Sunday that extending the tax cuts for a year would give time for the bipartisan National Commission on Fiscal Responsibility and Reform to formulate long-term recommendations. President Barack Obama appointed the commission this year to address reducing the national deficit.
"Until we find out what the deficit reduction commission is doing … it's the responsible thing to do," Salazar said about a tax cut extension.
The Associated Press reported this month that "making all the tax cuts permanent would add about $3.9 trillion to the national debt over the next decade."
Salazar said Sunday that extending the tax cuts would meet PAYGO rules re-enacted in February — the rules mandate revenue sources to balance new spending or tax cuts — because of "a PAYGO reserve fund" that would offset the deficit impacts.
Meg Reilly, of the White House Office of Management and Budget, indicated in an e-mail this week that Salazar's strategy could be a form of robbing Peter to pay Paul.

"The strategy Rep. Salazar proposes would be legal. How­ever, it would deplete savings created by the Affordable Care Act that was intended for deficit reduction," she wrote, referring to the Patient Pro­tection and Affordable Care Act. "The scorecard option might satisfy a PAYGO problem … but it doesn't change the deficit impact."
Reilly reiterated Obama's support for ending tax cuts for the wealthiest Americans — individuals earning more than $200,000 a year and married couples earning more than $250,000 a year.
Many House Democrats, in addition to Salazar, have split with the president on that issue.
Extending tax cuts for just that highest income level is estimated to cost $700 billion throughout the next decade, the AP reported.
Salazar spokesman Eric Wortman gave two reasons in support of Salazar's position for tax cuts across the board.
"First, the congressman has an extensive track record on PAYGO and was a champion of the legislation from the day he got to Congress through today," Wortman said. "The second … is he feels the economy in Colorado is just starting to get back on its feet. A one-year extension (of) existing tax law is a reasonable step to allow the economy more time to recover."  
By phone from Washington, D.C., on Tuesday, Tipton declined to cite specific funding sources or expenditure cuts that could balance a permanent tax cut extension. He said keeping current tax levels would boost businesses and provide jobs.