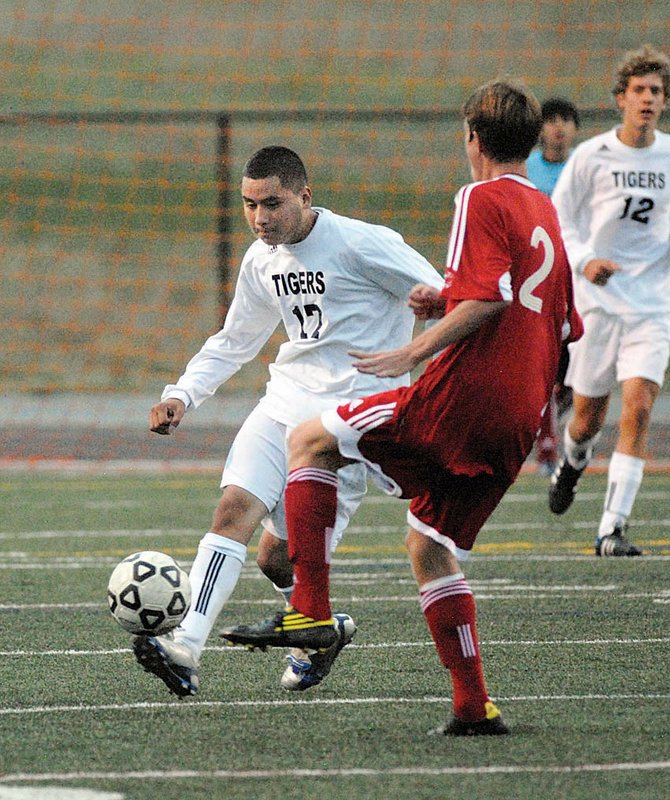 Steamboat boys soccer plays to draw Tuesday
Thursday, September 9, 2010
Steamboat Springs — The Steamboat Springs High School boys soccer team was disappointed to not get the win Tuesday in a showdown against Summit High School, but coach Rob Bohlmann said there was a lot to like in the 2-2 tie.
"We felt really good about how we played and some of the adjustments we made during the game," Bohlmann said.
The draw bumps Steamboat to 1-0-1 on the season after a 6-0 win Saturday against Grand Junction Central.
Steamboat twice held one-goal leads in Tuesday's game, and twice failed to maintain the advantage. Enrique Lopez plugged in both of Steamboat's goals as the team maintained possession for much of the game. Summit scored twice in the second half, however, including a redirection off the foot of senior Gonzalo Astuni with 2:57 left in regulation to tie the game at 2. The teams then fought to a draw in overtime.
"We felt like we played well, but it just wasn't our night," Bohlmann said. "We just have to keep working away. It comes down to being a little more efficient in the penalty areas, both attacking and defending."
The Sailors will try for their second win of the season at 6 p.m. today at home against Glenwood Springs.