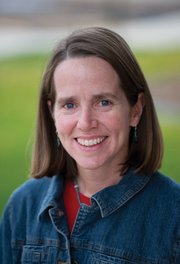 If you go
What: Inaugural Steamboat Springs Bike Summit
When: 6 to 8:30 p.m. Thursday, 8 a.m. to 4 p.m. Friday, and all day Saturday
Where: Thursday and Friday events are at The Steamboat Grand; Saturday events are at locations across Steam­boat Springs
Cost: Free. Lunch is $10 Friday, or free if you ride your bike or take the bus to the Summit.
Other: For a detailed event schedule, click here. RSVP online by today for a chance to win a New Belgium cruiser bike.
We've had a long, lovely extended fall this year, but it's bound to end soon. Most of the cycling season is behind us. So why have the inaugural Steamboat Springs Bike Summit in late October? Because in cycling, momentum is everything.
There is a heightened sense of possibility in the air, an almost audible hum across town regarding cycling. Throughout the valley, people involved in volunteer committees, advisory boards, government and business are addressing important questions and collectively shaping the emerging vision of a great biking community. These efforts have tremendous potential to enhance our community in ways that will benefit cyclists and noncyclists.
Consider the possibilities. Wouldn't it be great if we could create safer routes so more children could routinely ride their bikes to school? Imagine signage and information that would make it easier for everyone to navigate safely on local paths, trails, roads and highways.
Picture better connections between the Yampa River Core Trail and other pathways and trails we already have. Imagine extending the paved and singletrack trails to create a strategically designed network of options for riders of all abilities.
If we effectively promote and support more bicycle commuting, think of the gas we would save and the healthy lifestyle we would promote. We can develop transportation solutions that more effectively accommodate the needs of all modes of travel in town and on county roads. Think of the benefits of cycling safety education and training for local riders and visitors of all ages. Watch children thrive as they follow the lead of smart, safe adult riders. Imagine the benefits of a thriving summer economy supported by cycling tourism.
We won't be riding bikes much in the months ahead, so this a perfect time to build on this momentum, learn more about the issues, and engage in the kind of compelling conversations that promote creative thinking, enhance collaboration and make things happen.
The Bike Summit is Thursday through Saturday. The first two days of the event will be held at The Steamboat Grand, and the final take will take place at locations across the city.
What's in it for you?
You'll get to hear about what's going on with cycling locally and in other towns and resorts, and help shape the vision of a great cycling community here in Steamboat Springs.
Whether you're a "big picture" thinker wondering what's going on with the national cycling scene, or a parent wondering about how to make Steamboat Springs a safer place for your children to ride, there will be information at the Summit that you won't want to miss. If you're interested in the master plan for trails at the ski area, you can see it for yourself and learn all the details. Speakers from Boulder, Fort Collins, Jackson Hole and Whistler, British Columbia, will share information about how cycling has successfully evolved and enhanced their communities and businesses. If you like getting down and dirty, you can sign up for the International Mountain Bicycling Association trail-building clinic Saturday. Children and the young at heart can play the Bike Rodeo Game and learn about cycling safety. There will be tours of the Moots and Eriksen bicycle factories and a guided road ride, too.
Decades ago, people in our community had a vision. It was all about community, recreation, prosperity and safety. It took leadership, commitment, enthusiasm, creativity, collaboration, generosity and time.
It evolved into what we know today as Ski Town USA. We did it with skiing. We can do it with biking. Get involved. Join in the conversation at the Bike Summit.
Lane Malone is the project coordinator for the Steamboat Springs Bike Town USA Initiative. She can be reached at lane@steamboatbiketown.com.