Election 2010
Visit
www.steamboatpilot.com/election20010
for complete coverage of this year's races and issues.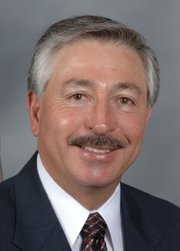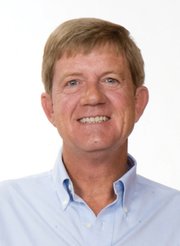 Steamboat Springs — Local TV watchers and radio listeners have been assaulted lately with a variety of claims about candidates in western Colorado's race for Congress.
The front-running candidates themselves, U.S. Rep. John Salazar and state lawmaker Scott Tipton, are echoing national talking points used in some ads while simultaneously raising sharp criticism and refutations about claims made by their opponent.
Making sense of it all can prove increasingly challenging for voters.
Two statements recently have been prominent in Routt County.
The first is from Tipton, a Republican from Cortez, who has said that Salazar, a Dem­ocrat from the San Luis Valley, "voted to cut $500 billion from Medicare" in his support of the sweeping health care legislation adopted earlier this year. Re­­publican candidates across the country are making that charge.
Tipton repeated the phrase several times and said he would "protect senior citizens and Medicare" during a radio interview Oct. 7 on The Cari and Rob Show, which broadcasts from a Yampa Street studio in downtown Steamboat Springs.
Salazar said Tuesday that Tipton's statement is false.
"It doesn't cut out any single benefit; as a matter of fact it increases the longevity of Medicare by up to 10 years," Salazar said about the health care legislation. "What it does is, it cuts out the waste, fraud and abuse. If Scott Tipton wants to support the waste, fraud and abuse, that's his prerogative."
Salazar campaign spokeswoman Tara Trujillo pointed to an Oct. 11 article on the St. Petersburg Times' "PolitiFact" website in which the Florida newspaper labeled the $500 billion in Medicare cuts claim "barely true."
"The $500 billion in 'cuts' is really the reduction in the future growth of Medicare over 10 years, and it's intended to make the program more efficient," the article reads. "The law also includes new benefits for Medicare that would improve quality. Basic benefits stay intact for all Medicare recipients."
The war of words continued Tuesday.
"To achieve his goal of nationalizing health care, John Salazar voted to cut $500 billion from Medicare, putting our seniors' future at risk," Tipton campaign manager Sean Walsh said.

23 percent
The second statement hitting local airwaves comes from an ad by America's Families First Action Fund — a mammoth Democratic political action committee formed last month. According to its website, www.affactionfund.com, the committee is independent of any candidates or campaigns.
The radio ad blasts Tipton for, it says, his support of a national 23 percent sales tax that would raise costs for people buying everything from groceries to new homes. It's a reference to a long-debated proposal known as the Fair Tax.
According to a Sunday article on www.thehill.com, a political website, similar ads have aired in 16 Congressional districts across the country, attacking Republican candidates for support of the tax. The ads don't mention, The Hill stated, that the national sales tax would replace income taxes. Instead, the ads imply the new tax would come on top of current tax levels.
"The FairTax replaces in­­come and payroll taxes with a national sales tax that would likely be collected at the state level. It also provides a rebate for incomes that are below the poverty line," The Hill stated. "The tax is extremely popular with the Tea Party movement, according to a recent poll by the Tea Party Patriots."
A bipartisan tax panel commissioned by former President George W. Bush released a report in 2005 that raised many potential problems with a Fair Tax system.
Walsh reiterated Tuesday that Tipton has "signed a pledge never to raise taxes" and called the Fair Tax issue a Democratic campaign ploy.
"That voters will somehow be persuaded that Republicans want to raise taxes is laughable and completely opposed to core Republican principles of lower taxes, smaller government and less federal spending," Walsh said.