Election 2010
Visit
www.steamboatpilot.com/election20010
for complete coverage of this year's races and issues.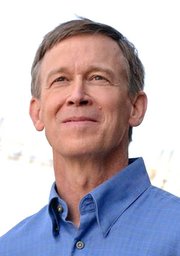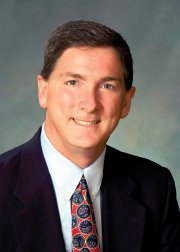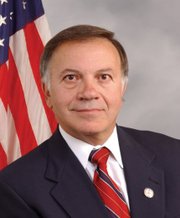 Steamboat Springs — This year's Colorado gubernatorial race appears to be one for the books.
Democratic Gov. Bill Ritter opted to not seek re-election, leaving the field wide open. What has resulted appears to be a three-way race between Denver Mayor John Hickenlooper, a Democrat; Evergreen businessman Dan Maes, a Republican; and former state and U.S. Rep. Tom Tancredo, who formerly was aligned with the Republicans and now is carrying the banner of the American Constitution Party.
Maes upset former U.S. Rep. Scott McInnis to win his party's nomination in the August primary, but he has since lost some support from the state GOP, and Tancredo has picked up mainstream support throughout campaign season. According to an Oct. 8 Denver Post article, polls put Maes in the mid-teens and Tancredo a close second to Hicken­looper.
Hickenlooper is running largely on his experience as a businessman and as mayor, saying his main goals are job creation and economic development. Maes has touted his experience in small business, and goals stated on his website include removing the state employee union, discontinuing funding for Planned Parenthood and new energy industry regulations. Tancredo historically has been a vocal opponent of illegal immigration, but he has been speaking on a variety of issues. His goals include restoring some business sales tax exemptions, revisiting oil and gas regulations and requiring a verification system to make sure workers are in the country legally.
John Hickenlooper
Democrat
Education: Undergraduate degree in English and master's in geology from Wesleyan University
Website: www.hickenlooperforcolorado.com
John Hickenlooper opened The Wyn­koop Brewing Co. in Denver in 1988 and was elected mayor in 2003. He still holds the office. He previously was a geologist and worked for Buckhorn Petroleum.
Dan Maes
Republican
Education: Bachelor's in sociology and criminal justice from the University of Wisconsin-Madison
Website: www.danmaes.com
Dan Maes worked as a police officer before moving to Colorado and entering the business development world. He ran a telecommunications franchise with partners, eventually selling the business. He worked in sales and management in Chicago and then started and later sold a small credit-reporting agency.
Tom Tancredo
American Constitution Party
Education: Undergraduate degree from the University of Northern Colorado
Website: www.tancredoforgovernor2010.org
Tom Tancredo served in the Colorado state Legislature from 1976 to 1981. He resigned in 1981 to serve as the secretary of education's regional representative under former Presidents Ronald Reagan and George H.W. Bush. Tancredo served in the U.S. House of Representatives from 1999 to 2009, where he focused on opposing illegal immigration and founded the House Immigration Reform Caucus. He made an unsuccessful bid for the Republican presidential nomination in 2008.