Election 2010
Visit
www.steamboatpilot.com/election20010
for complete coverage of this year's races and issues.
Job description
From the CU Board of Regents website, www.cu.edu/regents: The Board of Regents consists of nine members serving staggered six-year terms, one elected from each of Colorado's seven congressional districts and two from the state at-large. The members select their own chair and vice chair. The board is charged constitutionally with the general supervision of the university and the exclusive control and direction of all funds of and appropriations to the university, unless otherwise provided by law.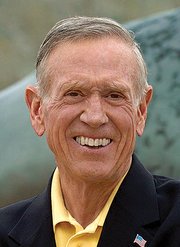 Steven Bosley
Republican, incumbent
Education: Bachelor's degree in business administration from the University of Colorado
Website: http://bosleyourcuregent.com
Steve Bosley has been an at-large member of the Board of Regents since 2004 and is serving his second consecutive term as board chairman, a position elected by the board. He served as vice chairman from 2006 to 2007. He previously worked in the banking and finance industry, retiring as president and CEO from the Bank of Boulder after 24 years in the position. He also was a member of the Colorado State Banking Board, was part of the Colorado Legislative Task Force on Higher Education and participated in the White House Conference on Small Business.
In his own words:
This period in our economy is an opportunity for us to create the most efficient and intelligent operation possible to carefully invest tax and tuition dollars. While we already have made substantial changes, we must persist to realize savings from greatly improved operations; to execute wisely planned strategic cuts; to reorganize, merge or eliminate inefficient, redundant or unnecessary programs; simultaneously emphasizing income sources: the continuing pursuit of outside research funding and focusing on private funders' support. Plus technology, transfer of inventions and patents to the marketplace, and aggressive continuation of startup companies that directly reward the faculty, CU and the Colorado economy. These programs have generated more than $121 million for CU, and we are tied for 10th among all public universities for the most startup companies.
However, measures implemented must be evaluated in the context of upholding our pledge to Colorado of a world-class education. At the very core of our success of providing a world-class education is the quality of our outstanding faculty on every one of our campuses.
Being a CU regent in these incredibly tough economic times requires a proven record of leadership, financial sophistication and real world experience. My 30-plus years as an experienced-toughened entrepreneurial-minded businessman prepared me to understand large operations, complex budgets and budgeting processes and organizations. With my current hands-on CU board experience, I am already intimately involved in working on CU's budgeting process.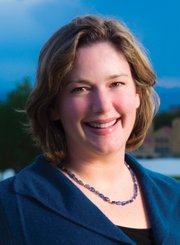 Melissa Hart
Democrat
Education: Bachelor's degree from Harvard-Radcliffe College and law degree from Harvard Law School
Website: http://hartforcu.com
Melissa Hart has been a law professor at the University of Colorado for the past 10 years, where she has served on the Educational Policy and University Standards Committee, the Sexual Harassment Oversight Committee, the Licensing Advisory Committee and the Chancellor's Committee on Women. In July, she is scheduled to become director of the Byron R. White Center for the Study of Constitutional Law at CU. She is a member of the Colorado Supreme Court's Judicial Ethics Advisory Board and is on the program committee for the Women's Foundation of Colorado.
In her own words:
The current Board of Regents has been distracted by ideological agendas and has failed in its obligation to serve the people of Colorado. Instead of focusing on the serious funding crisis that has required tuition increases every year for the past six years, the Board of Regents has spent its time discussing how to fund a chair of "conservative studies" and how to mandate "political balance" on the faculty. That won't happen with me on the Board.
Our students need programs that will prepare them for the working world, taught by teachers who are chosen based on their skills and abilities, not their politics.
Instead of working for the safety of our students, some members of the Board have been vocal in their support of guns on our campuses.
Instead of working to ensure that families can afford to send their children to college, some members propose cutting financial aid.
I want to serve as your regent to get the Board focused on its core work: to ensure that the university offers high-quality, affordable education that is accessible to students from all across Colorado.