Election 2010
Visit
www.steamboatpilot.com/election20010
for complete coverage of this year's races and issues.
Job description
From the attorney general website, www.coloradoattorneygeneral.gov: The attorney general and the Depart­ment of Law (collectively referred to as the Colo­rado Attorney General's Office) represents and defends the legal interests of the people of the state of Colorado and its sovereignty.
The attorney general exercises the responsibilities given to his office by the Colorado Constitution, statutes enacted by the Colorado General Assembly and the people of the state of Colorado, and the common law. The attorney general has primary authority for enforcement of consumer protection and antitrust laws, prosecution of criminal appeals and some complex white-collar crimes, the Statewide Grand Jury, training and certification of peace officers, and certain natural resource and environmental matters.
The attorney general also is the chief legal counsel and adviser to the executive branch of state government including the governor, except as otherwise provided by statute, all of the departments of state government, and to the many state agencies, boards and commissions.
The Attorney General's Office also works concurrently with Colorado's 22 district attorneys and other local, state and federal law enforcement authorities to carry out the criminal justice responsibilities and activities of the office.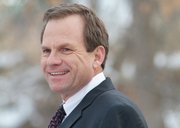 Stan Garnett
Democrat
Education: Bachelor of Arts and law degree from the University of Colorado
Website: www.garnettforag.com
Stan Garnett is district attorney for the 20th Judicial District in Boulder County, a position to which he was elected in 2008. He previously worked in the office of the Denver district attorney and in private practice. Garnett said on his website that while working for the Denver district attorney, he tried more than 80 cases including multiple murder cases, sexual assaults, numerous felonies and misdemeanors. His site also states that more murder cases have been tried during his tenure than ever before in the 20th Judicial District.
■ Medical marijuana
The Durango Herald reported Oct. 13 that "Garnett supported the marijuana bill and says Suthers should do more to keep the federal government from meddling with Colorado's marijuana laws. Garnett is supporting a Denver-area man under federal prosecution for growing a large marijuana crop in his house for medical use."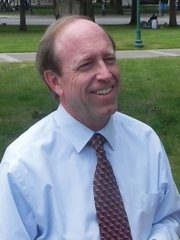 John Suthers
Republican, incumbent
Education: Undergraduate degree in government from the University of Notre Dame, law degree from the University of Colorado
Website: www.suthersforag.com
John Suthers was appointed attorney general in 2005 after Ken Salazar was elected to the U.S. Senate. Suthers was elected to the position in 2006. He has served as a prosecutor at the local, state and federal levels and has practiced law in a private firm. Suthers' first elected position was district attorney of the Fourth Judicial District in El Paso County. He was appointed executive director of the Colorado Department of Corrections and then appointed U.S. attorney for the District of Colorado.
■ Medical marijuana
The Durango Herald reported Oct. 13 that "Suthers lobbied the Legislature this year against a bill that legalizes and regulates marijuana dispensaries, arguing that the constitutional amendment that approved medical marijuana did not allow for over-the-counter sales."