Election 2010
Visit
www.steamboatpilot.com/election20010
for complete coverage of this year's races and issues.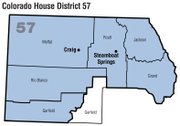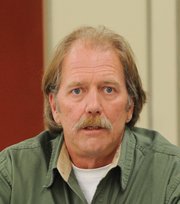 Steamboat Springs — House District 57 covers the state's northwest corner and stretches to Rangely, Battlement Mesa and Rifle in the west and, with jagged borders, almost to Estes Park in the east. The district includes all or part of Routt, Moffat, Grand, Garfield, Jackson and Rio Blanco counties. It includes tourism, energy development, ranches, ski resorts and coal mines, highways and back roads, the very rich and the very poor, reflecting a diverse array of economic needs and conditions.
Republican incumbent state Rep. Randy Baumgardner of Hot Sulphur Springs and challenger Steve Ivancie, a Steam­boat Springs Democrat, have different views on how that diversity should be represented at the Capitol in Denver.
"I have a proven record of working for less taxes and smaller government at the local level," Baumgardner said. "I have shown that I am working for the people of western Colorado by trying to promote small business by disagreeing with legislation that would kill business."
Ivancie said Baumgardner has shown too quick of a willingness to vote against revenue sources — often taxes or fees — that help Colorado provide services for residents.
One example, Ivancie said, is the FASTER bill adopted in 2009 to boost statewide funding for transportation needs.
"I would have voted for FASTER — it's an economic issue," Ivancie said. "We have to maintain our transportation infrastructure because it's putting people to work, it's maintaining our essential infrastructure so we continue to have commerce, tourism, energy production."
Baumgardner, who has spent more than 10 years working for the Colorado Department of Transportation, said he voted against the FASTER bill because of its costs to residents, including "an unconstitutional raising of the vehicle registration fee."
That decision, and others of Baum­gardner's, rankled Ivancie.
"He seems very proud of voting 'no' on any revenue enhancement but doesn't come up with any alternative solutions," Ivancie said. "Our responsibility as elected officials is to fund government in an equitable fashion. If you're going to say 'no,' you have a responsibility to come up with an alternative solution to this funding responsibility that government has."
Baumgardner takes pride in his service in the state Legislature the past two years.
Asked which legislation made him proudest, he cited a successful effort to secure federal dollars owed to four counties in the House district for cleanup of an oil shale reserve site, and revisions to local impacts from the Hatch Act, which restricts the political activity of those employed by state or local governments.
The issue arose in Craig earlier this year, when two county employees sought to run for elected county offices.
"We worked hard at the Hatch Act," Baum­gardner said. "I was proud of all the legislation that I sponsored or co-sponsored because I felt they were very important for the people of Colorado."
Baumgardner defeated South Routt County resident and Democrat Todd Hagenbuch in 2008. Routt was the only county Hagenbuch carried in that election.
"It certainly is a very heavily Republican district, there's a very large number of independents, and we have our Democrats, as well, but I think we no longer have the luxury of that kind of partisan thinking," Ivancie said. "This is such an important district when it comes to energy production, tourism and Colorado's overall economy."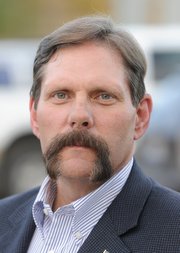 Randy Baumgardner
Republican, incumbent
Age: 54
Residence: Hot Sulphur Springs
Profession: Rancher, owner of Baumgardner Cattle Co.
Experience: State representative since 2008; member of two House committees: transportation and energy; and agriculture, livestock and natural resources
Q: What can be done to preserve coal-mining jobs in Northwest Colorado?
A: Coal is the cheapest energy source that there is. We're going to have to be proactive in how we promote clean coal technology and the energy we produce here on the Western Slope.
Q: What are your specific ideas to help balance the state budget?
A: We have cut all the meat off the bone. … As far as where the cuts will come from, I'd say they'll come across the board. We will balance the budget, I just don't know what agency will be affected the greatest.
Q: What's your position on Amendment 63, which attempts to curb federal involvement in state health care law?
A: I totally agree with Amendment 63 — I think you should have the right to either take the federal mandate or opt out and find your own health care. I think the federal government does not have the authority to go into the health care business.
Q: What steps should Colorado take to deal with the medical marijuana industry?
A: As a state, we should recognize and consider the local control (by municipalities) of whether dispensaries go in or whether they don't go in. As far as the state mandating a blanket coverage for the state, I'm not comfortable with that. … If we were to do that, a town that does not want to have medical marijuana dispensaries in their town would have no choice.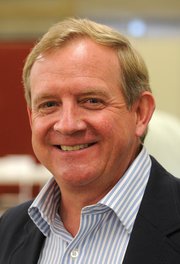 Steve Ivancie
Democrat
Age: 55
Residence: Steamboat Springs
Profession: Project manager, Jake's Drafting Service
Experience: Eight years on Steamboat Springs City Council; named council president pro-tem in 2007
Q: What can be done to preserve coal-mining jobs in Northwest Colorado?
A: I think what we're going to need to do is find new markets for that coal. If we're going to lose the Front Range power plants, we need to look at new markets in state and out of state because it's high-quality coal.
Q: What are your specific ideas to help balance the state budget?
A: We're going to have to look at tax breaks we give business. … Everyone is going to have to help shoulder this burden, including the business and corporate culture. We want businesses to thrive in Colorado, but they have to understand they need to be part of the solution.
Q: What's your position on Amendment 63, which attempts to curb federal involvement in state health care law?
A: I am opposed to 63 because I don't agree with the premise that (health care reform) is unconstitutional. I believe that we need to move to improve health care reform. I support people being able to keep their adult children on their health care policies; I agree with the prohibition of (refusing to take patients with) pre-existing conditions.
Q: What steps should Colorado take to deal with the medical marijuana industry?
A: The state should regulate it, should tax it, and I think should consider the actual production. If it's for medical use, where is the quality control and regulation? I think the state has the obligation to regulate, to tax and consider quality controls … the same as any pharmaceutical.