Election 2010
Visit
www.steamboatpilot.com/election20010
for complete coverage of this year's races and issues.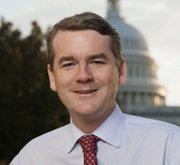 Michael F. Bennet
Steamboat Springs — Democrat, incumbent
Education: Bachelor's degree from Wesleyan University and law degree from Yale Law School
Website: http://bennetforcolorado.com
Michael Bennet, the junior senator from Colorado, served most recently as the superintendent of Denver Public Schools. Before that, he served as Denver Mayor John Hickenlooper's chief of staff and a managing director for the Anschutz Investment Co. He also served as counsel to the deputy attorney general at the Department of Justice during former President Bill Clinton's administration. Gov. Bill Ritter appointed Bennet to Ken Salazar's seat Jan. 22, 2009, when Salazar was nominated to be secretary of the interior. Bennet serves on the Senate Committee on Banking, Housing and Urban Affairs; the Senate Committee on Health, Education, Labor and Pensions; the Senate Committee on Agriculture, Nutrition and Forestry; and the Senate Special Committee on Aging.
On the issues:
■ Voted to pass the stimulus bill and the health care bill
■ Opposes privatizing Social Security or reducing benefits; says he wants to change Medicare payment structure, provide more help to Medicare patients leaving the hospital, and close the prescription drug "donut hole" in which seniors who spend more than $2,400 in drug costs must pay all bills until costs reach $3,850
■ Says new energy policy is needed, wants a national requirement to draw 25 percent of electricity from renewable energy sources by 2025; permanent tax incentives for renewable energy growth; a substantial and continued federal investment in renewable energy development; construction of an updated electrical grid, including transmission lines that carry renewable energy; and incentives for producing and purchasing alternative fuel vehicles
■ Calls the immigration system "broken" and says it needs additional border security resources, a visa worker program and a path to citizenship for illegal immigrants, especially for students brought to the U.S. as children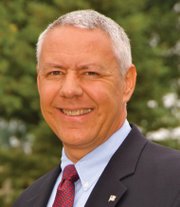 Ken Buck
Republican
Education: Undergraduate degree in politics from Princeton University and law degree from the University of Wyoming
Website: http://buckforcolorado.com
Ken Buck is the district attorney for Weld County, a position he was elected to in 2004. He served as chief of the criminal division in the Colorado U.S. Attor­ney's Office and was an instructor at the Univ­er­sity of Denver Law School and the National Institute of Trial Advocacy. Before that, he worked as a prosecutor with the U.S. Department of Justice in Washing­ton and helped investigate the Iran-Contra incident.
On the issues:
■ Says the health care bill needs to be repealed
■ Says he wants to keep Social Security benefits the same for current recipients, consider pegging the retirement age to the fact that people are living longer and means testing, and supports "Social Security Plus" for younger workers, who should be encouraged to save more through tax-preferred accounts but know Social Security exists as a safety net.
■ Says he wants to stop dependence on foreign oil, opposes cap and trade and says the U.S. can't meet energy demands with wind, solar and other alternatives in the near term. Says he wants to continue to depend on coal, oil and particularly natural gas, meaning expanding energy production, stepping up drilling and looking to nuclear power as a solid non-carbon energy source.
■ Says he won't vote for tax increases
■ Calls the stimulus bill "counterproductive" and says it contributed to the national deficit
■ Opposes amnesty for illegal immigrants, says the No. 1 priority is securing the border and there is need for a program to help make legal immigration a feasible option