Election 2010
Visit
www.steamboatpilot.com/election20010
for complete coverage of this year's races and issues.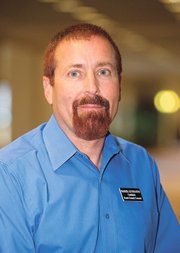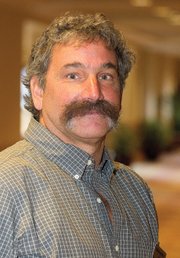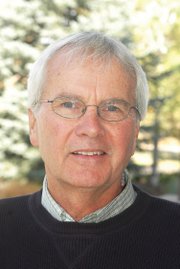 Steamboat Springs — For seven years, Rob Ryg has been unchallenged as the Routt County coroner. This year, two locals are posting their experience and new ideas in a bid to take over the job.
Ryg is campaigning on his experience, but Darrel Levingston and Kevin Nerney have jumped in the race this year to make it Ryg's first contested election. Nerney is unaffiliated, Levingston a Democrat and Ryg a Republican, but all three men say party affiliation is not important.
The coroner's role in the county is to respond to any suspicious or unattended deaths, at any hour of day, and determine the manner and cause of death. The manner can be a homicide, suicide, natural causes, accident or unknown; the cause can range from gunshots to blunt force trauma from a car crash. The coroner is paid $33,100 and is on call 24 hours a day and works with two deputies to cover the average of 40 investigations per year.

Nerney said his experience as a firefighter and police officer in the Brooklyn borough of New York City have given him an edge over his opponents. He said he has learned from the experienced officers he's worked with throughout the years.
"It all melds together into the sympathy and empathy that's required to deal with the families," he said. "You learn to be comfortable around someone who is screaming and crying and all upset because something has happened to someone in their family. You learn to be the rock they're looking for."
Levingston has campaigned on the idea of expanding the role of the coroner to include outreach in the community, especially regarding suicide prevention. He said that there are several good suicide prevention programs in the county but that he would like to use the official platform of the coroner's office to help them.
"The problem is the community is still fairly unaware of just how bad the situation is here, and so my plan is to use the voice and influence of the coroner's office to enhance these programs and help to get the word out to the community," he said.
He also said his experience — 17 years as a Routt County EMT and as a volunteer with Routt County Search and Rescue — will help him be a better coroner.
"When I'm elected, I will be the first coroner in 20 years in Routt County to bring medical experience to the job, and I think that will come in pretty handy," he said. "It's our job to determine the cause of death, and traditionally the county coroners have come from law enforcement or religious backgrounds, but in my opinion, it really takes medical training to determine what caused the death."
Ryg said he has taken classes about determining the cause of death and is a certified Colorado Coroner — an advanced certification that requires attending autopsies for each of the five types of death to see how the manner and cause of death are determined.
In addition to the years spent in the office with more than 250 death investigations, he also has worked as a local pastor and has taken 120 hours of continued education in death investigation.
Ryg also said medical experience and training might not be that helpful for a coroner. He said it's the job of the coroner to collaborate with doctors who were treating the person, investigators at the scene and pathologists to determine the cause of death — but it's not the coroner's idea of why the person died that makes it onto the death certificate.
"In other words, we're never going to put down on a death certificate what we think a person died of; that's not our job," Ryg said. "We sign a death certificate based on information we get from a doctor."
Ryg said he thinks it makes sense to keep him in the position because he has done it for 14 years and has done the job well. He was deputy coroner for seven years before becoming coroner.
"It's a huge part of why you would continue to have somebody do a job, if they've done a good job, they know what they're doing," he said. "I don't want to pat myself on the back, but I've done a good job for seven years I've been coroner, and I think I can do a good job for four more."