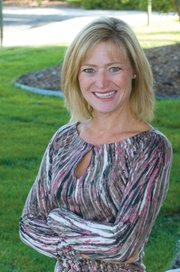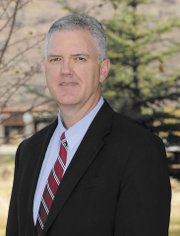 Longtime Steamboat Pilot & Today Publisher Suzanne Schlicht has been named the new chief operating officer of The World Company, the Lawrence, Kan., company that owns the newspaper.
As part of the transition, Scott Stanford has been named general manager of the Pilot & Today and will assume day-to-day operations of the newspaper.
Schlicht, who will remain in Steamboat Springs, will have responsibilities for all facets of The World Company's Lawrence operations, including the Lawrence Journal-World, its commercial printing, weekly newspapers and magazines, its digital operations, plus Mediaphormedia LLC, its commercial software division, and other offshoots such as Story Market LLC, a new venture that enables Internet content transactions for buyers and sellers. She also will oversee WorldWest Limited Liability Co., which publishes the Steamboat and Craig newspapers and the Payson Roundup in Payson, Ariz., as well as Steamboat TV18, a television station aired on Comcast channel 18 in Steamboat.
The appointment was ann­ounced Friday by Dolph C. Simons Jr., company president. Schlicht had been acting general manager of the company since May.
"The company is fortunate to have an individual such as Suzanne move into this important position," Simons said. "She has a proven record of excellence and leadership, and we are confident she will do a first-class job in helping transition the Journal-World and our other business entities into the new age of information technology and delivery."
Schlicht has served as the Pilot & Today's publisher since 1991 and also became general manager of WorldWest in 1995. She was the Colorado Press Association's Newspaper Person of the Year in 2006, and is a past president of the association. She has been active in Rotary and is the immediate past president of the Rotary Club of Steamboat Springs. She also was the club's Rotarian of the Year in 2006-07. She and her husband, Hal, are the parents of two children, Allison, 9, and David, 5.
"It is an exciting time to lead The World Company, which has both deep roots in the core components of the newspaper business and long branches reaching toward the future through its digital and mobile platforms," Schlicht said.
Stanford joined the Pilot & Today as the newspaper's editor in 2001. He took over as advertising director in 2007 and as the newspaper's director of sales and marketing in 2008. He previously worked as a reporter and editor at newspapers in Texas including the Victoria Advocate, Corpus Christi Caller-Times, the San Angelo Standard-Times and the Kingsville Record.
"Scott has been a key driver in the success of Steamboat Pilot & Today over the past decade," Schlicht said. "He cares deeply about serving the needs of our readers and advertisers. I have the utmost confidence in his ability to lead us into the future."
Stanford is president of the Ski Town USA Rotary Club, and he and his wife, Kelly, have two daughters, Maggie, 16, and Libby, 12.
"I am excited to take on this new role at the Pilot & Today," Stanford said. "Our industry faces new and unique challenges, but I believe we have a great team of people here to meet those challenges."