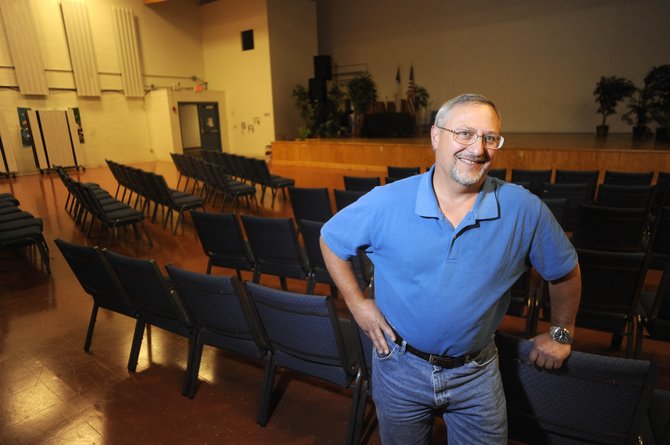 Evangelical Free Church welcomes new pastor into Steamboat community
Updated October 10, 2010 at midnight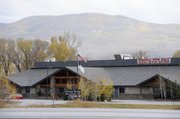 Steamboat Springs — David Tyree moved to Steamboat Springs three weeks ago from a small Eastern Colorado town of 150 people called Crook.
He's heard plenty of jokes about being an evangelical pastor from Crook, and he responds the way he does to nearly everything: with an easy laugh.
Looking for a bigger town, but not too large of a church, he recently found his home as the new pastor at the Steamboat Springs Evangelical Free Church. Today will be his third sermon at Christian Heritage School, where he leads a congregation of about 40 people.
"My role is to lead the congregation and provide an example," he said. "I want to help them understand where God wants us to go. But I also want to be a part of the community. I want to be friends with people and be open to what they enjoy and what concerns them."
Carol Janousek, a member of the church's pastor selection committee, said the group reviewed about 25 applications before choosing Tyree to succeed their pastor of 16 years, Warren Geldmeier.
"We listened to some of his sermons on CDs," Janousek said about the process. "He was very personable and a very happy person — so down to earth and inspiring."
She said Tyree's eagerness to help the church get more active in the community was an important quality.
In his third week in Steam­boat, Tyree already has found ways to dive into the Steamboat culture.
He's attended presentations at Bud Werner Memorial Library to learn about the history of the Yampa Valley, and one of his parishioners even gave him an old bike. He also hopes to volunteer during the November elections.
Between Sunday services, Tyree and his wife, Becky, have been exploring all that Steamboat has to offer, but his position with the church is a full-time job.
"A lot of what I do is talk to people and listen to their problems," he said. "Then, I analyze scripture.
"Really what I'm trying to figure out is what God is saying through the word, and applying it to people's lives."
He said a lot of what he listens to is problems in people's lives, problems he searches for answers to in the Bible.
People tend to dwell on their problems, he said, and even through changes in technology and civilization, the nature of those problems hasn't changed much.
"It doesn't surprise me that some of the answers are ancient," he said.
The Evangelical Free Church stems from Scandinavia, where a faction split off from the Lutheran Church and moved to the United States to practice the faith freely, Tyree said.
It's different from other mainstream denominations in that it is focused on scripture and looking for answers in the Bible.
"It's a small denomination," he said, "but it's one of the fastest growing."
His favorite passages in the Bible come from the Gospel of John, in which it's revealed that Jesus Christ is the son of God.
In human beings, he said, there is the image of God, which includes the ability to love and even create art. In his spare time, Tyree works on a wood lathe and creates wooden bowls and other works of art. The creation of beautiful objects, he said, is a worthy use of time for anyone because it's another manifestation of the image of God.
But his main goal of his time here is to devote everything he has to the ministry, the work that led him here in the first place.
"The ministry here has a lot of potential," Tyree said. "Everywhere I've ever pastored, I've seen churches grow. We're hopeful the community will give us the opportunity to grow here."
Growth is what Janousek and the rest of the church had in mind when they asked Tyree to be a part of their church.
"He was very anxious to help us grow our church. He wants to be active in the community and has some ideas on ways to be active," she said.
She said that his sermons have been very good and that she looks forward to his growth alongside the church's as he becomes a part of the community.
"Lots of us have had him over to dinner, and he's not used to it," Janousek said. "It's a really nice church. We do a lot of things together, not just on Sundays."
— To reach Nicole Inglis, call 871-4204 or e-mail ninglis@steamboatpilot.com