Looking Back for Oct. 1, 1936: Early snowstorm misses Steamboat
Looking Back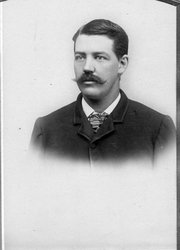 While all the country, north, south, east and west of Steamboat Springs, was battling an early snow storm Saturday and Sunday, there was no snow here. There were clouds on the hilltops, mist and fog, a chill in the air, but no snow on the ground. Tuesday, the sky was its usual clear blue, the sunshine glinted the autumn foliage, harvesting continued unabated. It is a privilege to live in Routt County.
Roosevelt caravan will be in Steamboat next week
The Roosevelt caravan is coming to Routt County next week. These caravans inaugurate a new type of political campaigning. In the past years, speakers of national and local prominence were widely advertised as appearing in the larger cities and towns. Inhabitants of smaller communities were, due to the lack of automobiles and radios, deprived of the opportunity of hearing national and local issues intelligently discussed. The Roosevelt caravans bring such speakers to every town and hamlet.
The original idea of the caravans was to have them appear only in the smaller towns, but due to the great demand for them, they now visit the larger cities.
4-H Clubs to study shoes and hose during October
Miss Delphine Dawson, clothing specialist at the Colorado State college at Fort Collins will be in Routt County in November to meet with the project leaders of the home demonstration clubs. She will give them instructions about buying and use of cosmetics and also some suggestions for Christmas gift making. She was in Hayden during the fair to give the instructions to the leaders for the October study, which will be concerned with selection and care of shoes and hosiery.
She said that feet are made to walk on but not to stand on. Many persons walk some during the day but do not realize that many of the working hours are spent in standing.
Public library benefit to be held Saturday, Oct. 24
The annual sale for the benefit of the Steamboat library will be held on Saturday, Oct. 24. The proceeds of the sale are used for the purchase of new books. Through this means, the library is kept up to date. There is no appropriation for the purchase of new books from town funds. Additions are made only through the sale funds and by donations of friends of the library.
As everyone knows, the sale is made possible by the donation of articles, foods, candies, etc., by the people. The library board met Tuesday night for the purpose of planning the sale. Committees will be selected for various details. Cars will be sent to homes Friday or Saturday morning to receive donations.