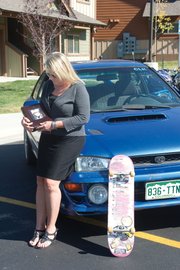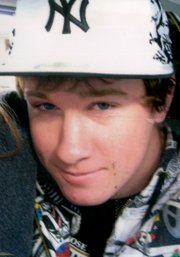 Steamboat Springs — The prosecution's side of courtroom 2A in the Routt County Justice Center was packed with more than 15 of Stephen "Chongo" Thomas' friends for the final sentencing of the man who obstructed paramedics on their way to help Thomas.
The man, who was 17 at the time and is now 19, had pleaded guilty to obstructing emergency medical personnel as they tried to help Thomas, 21, after he stopped breathing at a party early March 1, 2009.
Visiting Judge Thomas Ossola accepted a plea agreement and sentenced the defendant to 18 months of supervised probation, to 64 hours of public service and to write an apology note to Thomas' mother, Jackie Saari.
The defendant was 17 at the time of the incident, and the charges are part of a juvenile case. Because he was a minor at the time of the incident, the Steamboat Pilot & Today is not releasing his name.
In court Friday, his only comments were an apology to Saari.
"I deeply regret the night that this happened," he said. "I was selfish, and I did the wrong thing, and I'm very sorry for that."
Despite the apology, several of Thomas' friends expressed regret that the sentence wasn't harsher. The defendant originally was charged with criminally negligent homicide, following a recommendation from 14th District Attorney's Office investigator Joe DeAngelo. It was reduced as part of the plea deal that stated he would not go to jail.
Thomas died from choking on his vomit after drinking what friends said was a bottle of rum in a short period of time at a party at the defendant's house in North Routt County. Toxicology reports from the autopsy, provided by Saari, show a blood alcohol level of 0.268 in one measurement and 0.305 in another. The legal limit for driving a car is 0.08. The autopsy also notes that the blood drug screen was negative, despite initial reports that night that Thomas had overdosed on Xanax.
DeAngelo wrote in his investigation that based on his interviews with doctors and a pathologist, it's likely Thomas could have survived if emergency personnel could have gotten to him sooner.
The first 911 call directed paramedics to the Glen Eden Resort, but a deputy in the area quickly found there was nobody at the restaurant or bar.
Thomas, two of his friends and the defendant instead were in a car because the defendant didn't want paramedics to come to his house, according to dispatch tapes and DeAngelo's report. An ambulance caught up with the car near mile marker 20 on Routt County Road 129.
DeAngelo quotes Dr. Nathan Anderson, the emergency room doctor who attended to Thomas, saying that "it would be more likely than not that (Thomas) would have survived" the incident based on the CPR administered by friends, if he would have had more skilled emergency care quickly. He said most people who go through similar circumstances survive.
The paramedic reports tell of a chaotic scene when they found the car with Thomas inside. The reports state that at one point, the defendant tried to start his car to drive away with Thomas halfway in the car and halfway on the pavement. One of the emergency medical technicians reportedly reached into the car and took the keys at that time.
Thomas' friends had given him CPR for about half an hour at that point, but he was pronounced dead when paramedics got him to Yampa Valley Medical Center.