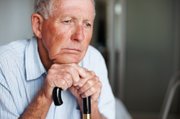 Creative Expressions
Free, drop-in workshops with local artists are from 6:30 to 8 p.m. Wednesdays at the Depot Art Center on 13th Street in Steamboat Springs. Wednesday's program will feature Laurie Bourgeois, a fiber artist. Chris Bradley, a spiritual director, will be featured Nov. 24.
Creative Expressions also offers multi-day workshops with artists and half- or full-day "breathtaking adventures" in natural settings.
The program seeks volunteer artists of all types to share their skills with participants. For more information about Creative Expressions programs, call Jo Anne Grace at 970-871-7617 or Denise Fasolino at 970-870-8888.
Everywhere we go, we carry beliefs that help us navigate the twists and turns of everyday life.
Sometimes, however, our unconscious beliefs actually inhibit our ability to grow through adversity.
During times of loss, grief and change, especially, embedded assumptions can build a conceptual jail around us, preventing us from exploring the difficulty of change in a way that also helps us see hope and possibilities in the future.
This is something Jo Anne Grace has come across many times in her 25 years as a spiritual health educator. It's a reality that has inspired her to start a program to help individuals cope with loss using imagination and creativity.
"The minute we cut off our creative spirit is the moment we can't move forward with life," said Grace, who is the spiritual care coordinator for Hospice and Palliative Care of Northwest Colorado.
Creative Expressions
Grace moved to Steamboat Springs from the Front Range last year. Her education and professional background are based in pastoral theology and care.
Impressed by the abundance of artists in the Yampa Valley, Grace began exploring ways artists could share their experience and skills to help people express grief and emotion while expanding their perspective.
The resulting program, Creative Expressions, provides a variety of settings — including free, drop-in workshops every week — for participants to listen and learn from artists of many types and engage in activities inspiring their creative spirits.
Storytelling, singing, drawing, painting, Tai Chi and meditation are among the workshop activities that encourage free-flowing expression.
During this process, emotions manifest in unexpected ways that help participants understand their situations in a different light.
"The surprise is, it's all play, it's all fun and it's a way to integrate what you would never be exposed to," Grace said.
Change comes in many forms and, to varying degrees, puts a jolt through the routine of our daily lives.
This can be dramatic and paralyzing, as is the case with losing a loved one or coping with divorce, illness or loss of a home or job. It also can be difficult and stressful, as with moving, adjusting to a different lifestyle or dealing with a child leaving home.
As Grace explains, how we handle these transitions often is affected by our unconscious beliefs about change.
Commonly, our assumptions define change as something unexpected. In reality, however, change is a fact of life, which is constantly confronting us with loss and challenge as well as the possibility of something new.
Understanding change within this framework, and empowering our creativity, can ease the impact of transitions and adjustments so that we are better able to cope and progress with our lives.
Beyond words
Expressing sadness, anger and fear during loss and change is extremely important. Words alone, however, sometimes are not adequate in helping us work through grief.
"When we label something, we get stuck," Grace said. "Sometimes we can break free if we learn a creative way of expressing something."
Constantly rehearsing personal loss through words can create thought patterns that, after a while, aren't useful or helpful.
Expressing ourselves in fresh, tangible ways helps build new patterns of thought and can tap a natural curiosity within ourselves about change and future potential.
"It's a different way of putting perspective on experiences we are going through and doing it with a sense of creativity," Grace explained. "The outcome is you walk away with a very practical strategy for moving forward."
Jody Akers has attended several Creative Expressions workshops involving singing and meditation.
"It's another way of getting emotions out," she said. "It allows your psyche and heart to release in another way."
Dealing with loss can be isolating and lonely. Like any support group, Creative Expressions offers participants an important sense of understanding from others coping with similar situations.
"I think it just teaches us we all fear the same things," Akers said.
Imagination and creativity are the basis of Creative Expressions workshops, but there also is a strong element of support. Facilitators and bereavement companions are available to monitor and help individuals though difficult emotions that may arise during the process.
In addition to drop-in workshops on Wednesdays in Steamboat, the program also offers multi-day, half- and full-day "breathtaking adventures" with artists in natural settings. These opportunities involve fees for transportation, materials and other logistics.

Tamera Manzanares writes for the Aging Well program and can be reached at tmanzanares@nwcovna.org. Aging Well, a division of Northwest Colorado Visiting Nurse Association, is a community-based program of healthy aging for adults 50 and older. For more information, visit www.agingwelltoday.com or call 970-871-7676.