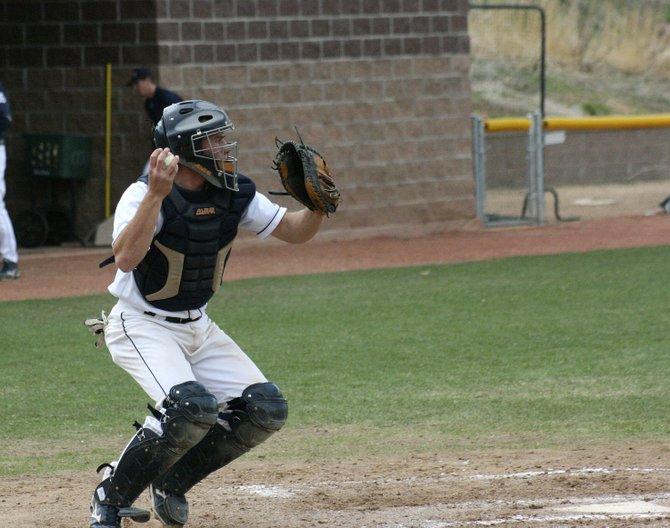 Hayden grad earns Co-Freshman of the Year award with Mines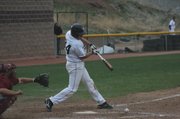 Steamboat Springs — It might have been a side goal, but all along, Jordan Williams knew it was possible.
He kept track.
He checked stats.
And now the 2008 Hayden High School graduate has an argument for sharing the Rocky Mountain Athletic Conference Co-Freshman of the Year award with the University of Nebraska at Kearney's Chand­ler Klute.
Williams, a redshirt freshman catcher at Colorado School of Mines in Golden who played his prep baseball for Moffat County High School, just wrapped up a season where he hit .329 with 14 RBIs. He had two errors on the season and threw out 27 percent of would-be base stealers.
For the record, Klute hit .288 with 16 RBIs and threw out 26 percent of base stealers to earn the honor alongside Williams.
"I was playing pretty well," Williams said Thursday while preparing for finals. "Honestly, I kept it in the back of my mind. I thought my stats were better."
Williams was a first-team Western Slope League selection his senior year, helping the Bulldogs to a 15-6 record and berth into the state regional tournament.
He knew he wanted to play baseball in college, so the summer after his senior year, he played in a Denver league, hoping to find a coach willing to give him an opportunity.
He found little interest outside of the School of Mines, where he planned to major in mechanical engineering.
Oredigger manager Jerrid Oates told Williams he could walk on to the program.
"He was just a very raw-tooled guy," Oates said. "Really, that's still where he's at. He throws the ball well and has a quick release. He's good at throwing out runners. He's really growing into a great baseball player."
After redshirting in 2009, Williams started 22 games this past season, including catching 12 games.
Williams said the redshirt year helped him understand the class load at Mines and mature as a baseball player.
In his first start this season, Williams got a base hit in his first at-bat.
"His raw tools allowed him to not be as prepared and allow for his natural ability to take over," Oates said. "He didn't play a ton early on but earned and worked his way up to being a starter."
For Williams, the biggest transition from high school has come from the abilities of collegiate pitchers and being able to handle a pitching staff.
He plans to play in a summer baseball league in Denver, where he hopes to continue to sharpen his defense and start to hit for more power.
Although he's not on scholarship at this point, Oates said Williams certainly is moving toward that.
Oates said with Williams' raw ability finally meeting its potential, once he understands the mental aspect of the game, he could develop into one of the best players in the league.
"He's a heck of kid," Oates said. "I think he could be an all-conference catcher for us. A first-team guy. He has the ability to be one of the best catchers in our conference."