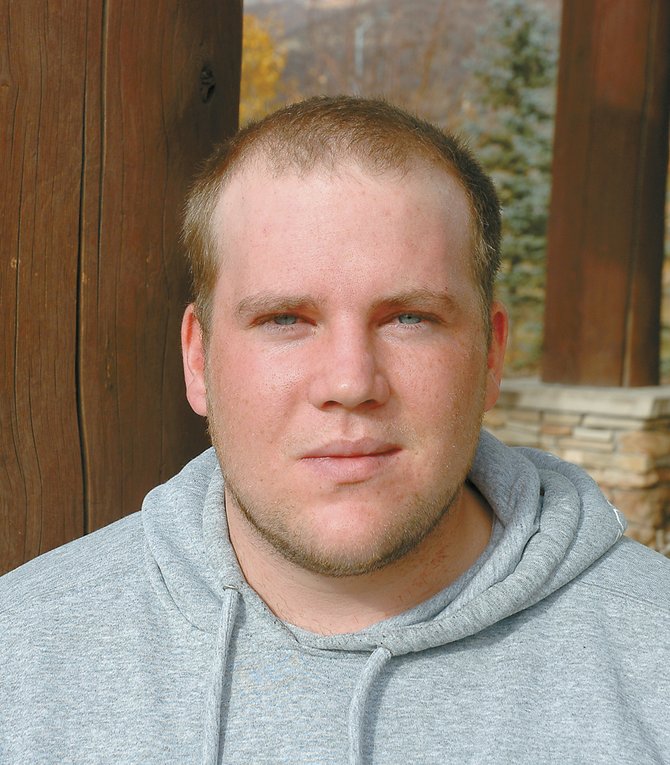 Luke Graham: I swear, I passed 3rd grade
Luke Graham
Luke Graham's column appears periodically in the Steamboat Today. Contact him at 970-871-4229 or lgraham@SteamboatToday.com.
Find more columns by Luke here.
Maybe the best thing about NCAA basketball tournaments is that every one of you has a chance to pick the winners.
It's been said time and again that any person, including children, can win a bracket.

To prove this, I challenged Rebecca Dybas' Soda Creek Elementary School third-grade class to a bracket challenge.
My résumé should speak for itself, I thought. I watch more basketball than any person should. I understand the game, the fundamentals, the beauty of using both hands at the rim, how a pretty assist is better than an ugly dunk, the power of a triple-threat stance, the pump fake, the midrange game and the appreciation of a good jump shot's beauty.
Plus, as a sports reporter, knowledge of the prime subject you work with should inherently give you an advantage. Picking a good bracket should be part of a sports reporter's DNA. On a smaller scale, I'm like the Glenn Beck — potentially better-looking and more informed — of Routt County sports.
As for third-graders' college basketball knowledge, well, third-graders' lives have to be more fun and interesting than a sports reporter's. They're probably into more things than just sports. I was interested in a wider spectrum of things in third grade than I am now. This, I thought, would give me another competitive advantage.
But the way they picked their bracket was different from my time-honored method. I went with power conferences, teams with good guards, solid coaches, my gut and a ruthless workout of television-watching during a grueling, five-month season.
Maybe I should have attended the Rebecca Dybas Third-Grade Picking Winners Seminar.
In my defense, I will say that nobody's bracket should look good now. Everyone picked Kansas, or at least a majority of us did. I'm not sure where Northern Iowa is — north of Southern Iowa, I suspect.

I also had BYU in the Final Four. Jimmer Fredette let me down.
But there is some sense behind the way the third-graders did their bracket.
They turned it into a lesson.
In fact, it was a lesson of democracy and learning to vote. Who doesn't love that? The lesson included what to do before you vote.
"We learn about government, voting and making informed decisions at the beginning of third grade," Dybas wrote.
I miss third grade.
Dybas' class did the dirty work. They researched different ways of picking teams. They even read my column prophesizing whom to pick and how to pick games. Not too closely, however, seeing as how there's a good chance I get drubbed.
They love underdogs, but are realistic about it. They picked Tennessee because some liked country music.
They were undecided on all the 8-9 match-ups, and on first round match-ups including Oklahoma State-Georgia Tech, Richmond-St. Mary's, Xavier-Minnesota and BYU-Florida.
They even did a Venn Diagram.
Through two rounds I'm down, 40-37.
So here is the reality. I need Kansas State to lose, Duke to win and West Virginia to go deep.
I've still got a chance. If things work out, I'll be more bracket-minded than Dybas' formidable third-grade class. I'll be talking about how I won a bracket.
But, regardless of the end result, isn't it a beautiful time of year?
Sunshine, warm weather and everybody's interested in sports.
And, of course, whether you're better than third grade.
— To reach Luke Graham, call 871-4229 or e-mail lgraham@steamboatpilot.com