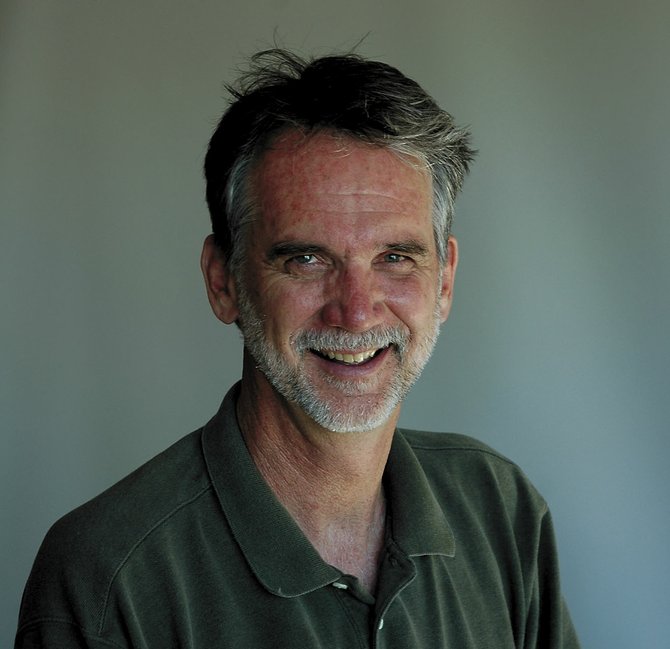 Tom Ross: Bracket busters bomb fans
Steamboat Springs — If you awoke this morning with a vague recollection of a nightmare, the one where the cleaning crew stuffed your NCAA Tournament brackets in the diagonal shredder, fear not — a majority of college basketball fans shared the same bad dream Friday morning.
Put it this way: Of 4.7 million fans who created tournament brackets on ESPN.com, just 57 picked the opening day of the first round correctly. And that was with Friday's first-round action and presumably more hoops carnage yet to come.
The only thing that has saved my brackets from being literally shredded is the fact that they don't exist on paper, but in cyber space. Yep, the members of the newspaper crew are among the millions who are catching on to the fact that through ESPN's Web site, one can theoretically link in to any number of online communities reconnecting thr­­­ough March Madness.
Best of all, the ESPN brackets are updated and scored by some genius software that is able to foretell one's doom.
Think about it for a second. You and your fraternity brothers could have one NCAA pool, the people you met on that Disney cruise last year could form another, and your church choir could set up a third tournament and get it blessed by the pastor.
The ladies in the Knit-wits Crochet Circle could throw down their $5 bills for the whole ball of yarn, and high school math teachers could teach an entire unit on the theory of probability based on NCAA basketball tournament brackets. Extra credit, anyone?
Here's a sports bet you can take to the bank in 2011: Millions more basketball fans will catch on to the allure of ESPN's brackets in 2011.
I have to come clean and admit to cheating on my tournament brackets this year. Instead of relying on what little I know about Big East and Mid America Conference basketball, I pretty much copied the brackets of senior Associated Press college basketball writer Jim O'Connell.
I have O'Connell to thank for choosing Notre Dame to make it to the Elite Eight in the tournament. When Old Dominion University defeated the Golden Domers, 51-50, on Thursday, a big chunk of my bracket was slam-dunked with them.
Along with Notre Dame, I had the vanquished UTEP Miners, Georgetown Bulldogs and Marquette Warriors going to the Sweet Sixteen. By Friday afternoon, my first-round picks of Utah State and Siena had also been unceremoniously run through the shredder.
The only thing I know for sure is that I can't blame O'Con­nell for the fact that I was too lazy to follow my own instincts.
If all of the first-round damage wasn't more than enough to wipe out my chances, I allowed O'Connell to make me a homer and choose my Wisconsin Badgers to upset highly seeded Kentucky en route to the Elite Eight. Like that's going to happen.
Bucky Badger pulled out a first-round squeaker against the Wofford Waffles on Friday, but if he plays the same way against Ivy League basketball powerhouse Cornell on Sunday, I'll never be able to show my face in the office again. I won't resign; I'll just wear a wrestling mask in the newsroom.
Here's a little comfort for everyone whose brackets went up in first-round flames.
If one were to pick the higher-seeded team in each of 63 games, the odds of picking a perfect bracket are estimated to be one in 35 billion. You have a better chance of getting attacked by a cougar on Emerald Mountain.
At least I picked that game correctly. The Brigham Young University Cougars defeated the University of Florida Gators, 99-92, in their opening round game.
He shakes! He bakes! He scores!