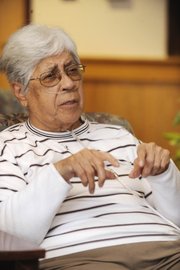 Online
■ Learn more about the proposed Steamboat 700 annexation at here.
■ Learn more about the Let's Vote issue committee, opposing the Steamboat 700 annexation, at here. On Facebook: Search for the "Let's Vote Issue Committee"
E-mail: letsvoteboat@yaho...
■ Learn more about the Good For Steamboat committee, supporting the Steamboat 700 annexation, at here. On Facebook: here
Twitter: good4steamboat
Vote on 700
■ Ballots for the mail-only election have been sent to city voters. City Hall is the only place for voters to return their ballots, by mail or drop-off. City Hall is open from 7:30 a.m. to 5:30 p.m. Monday and from 7:30 a.m. to 7 p.m. Tuesday.
■ Voters can receive ballots through Tuesday at City Hall. Voting ends at 7 p.m. Tuesday.
■ The mailing address is: City Clerk's Office, 137 10th St., Steamboat Springs, CO 80477. One normal postage stamp is sufficient for ballot mailing.
■ Steamboat 700 is a proposed master-planned community on 487 acres adjacent to the western city limits of Steamboat Springs. The project proposes about 2,000 homes — from apartments to single-family home lots — and 380,000 square feet of commercial development that would be built to the standards of new urbanism (dense, walkable and transit-friendly).
Steamboat Springs — Voters younger than 35 have cast only about 14 percent of the ballots on the Steamboat 700 annexation, despite accounting for about 32 percent of total city voters and creating the demographic arguably most affected by long-term growth decisions.
Steamboat Springs City Clerk Julie Franklin said 3,228 Steamboat Springs residents had voted through Friday on the annexation, which proposes about 2,000 homes and 380,000 square feet of commercial space on a site just west of current city limits, throughout a 20- to 30-year timeframe for development. The deadline has passed to request a ballot by mail, but residents can receive ballots in person at City Hall until 7 p.m. Tuesday, when the election ends.
Franklin said the city recei­ved about a dozen ballots Sat­urday morning, when City Hall opened from 7:30 a.m. to noon to accept votes. Although voters' exact birth dates are not public record, Routt County election officials are able to provide year of birth on their master voter registration list updated late last year. An analysis of 3,218 of the Steamboat 700 ballots cast through Friday — 10 ballots could not be matched to the county's master list — shows that residents born in 1975 or earlier cast 2,777 votes. That's about 86 percent of turnout.
Voters 59 or older cast 1,801 of those ballots, or about 56 percent of turnout. The oldest voter, Doak Walker Care Center resident Kathleen Krider, was born in 1912. Krider declined to comment, but Doak residents Carol Rickman, 81, and Rosa DeVault, 77, shared their thoughts last week.
"I voted 'yes' — you've got to look toward the future," said DeVault, who was born and raised in the Mount Harris area of western Routt County. "There's more and more people moving in. … At one time, Mount Harris was even bigger than Steamboat was — and I never dreamt that Steamboat would be as big as it is right now."
Rickman, a 46-year Hayden resident, took an opposing view.
"I don't want it, and I don't think it'd be good now, especially, because of the economy," she said about Steamboat 700. "I never voted for anything that I thought I would leave for somebody else to pay for."
Targeting young voters
The fact older age groups are driving the annexation vote might not bode well for Steamboat 700 developers, whose campaign platform includes providing affordable or attainable homes for young families and members of the local work force. Opponents of the annexation have disputed the effectiveness of Steamboat 700's housing programs.

"I think it's really important for the youth to vote here," Danny Mulcahy, Steamboat 700 principal and project manager, said last month. "I would say the under-40 crowd is probably the most impacted by growth decisions in the valley. … They either have a family or they're getting one going."
Mulcahy said Good For Steamboat, the campaign committee supporting the annexation, has made efforts to reach young voters including happy hour events at bars and restaurants, a booth at a Colorado Mountain College club drive, presentations to young professionals' groups and a presence on Twitter and Facebook.
The Let's Vote committee opposing the annexation also has a page on Facebook, the social media giant with a large youth population. Let's Vote spokesman Tim Rowse said the group has done little, though, specifically targeted toward young voters.
"With a limiting marketing budget, we've tried to target as wide of an audience we could with the funds we had," Rowse said Saturday.
The efforts have done little to turn out new young voters. The 18 to 34 age group's turnout mirrors that of November. In the Steamboat election last fall, only about 16 percent of registered voters ages 34 and younger cast a ballot.

"Engaging the younger pop­ulation has its challenges," Mul­cahy said.
The 18 to 34 age group tot­aled 2,806 registered voters in city limits in November. Mulcahy speculated that people that age are working full time while supporting a family, meaning they potentially have little time for community events or civic issues, or, he said, "they're just disinterested."
Election winding down
Voters who have yet to cast a ballot have two days to do so.
For registered voters who have lost or not received a ballot, replacement ballot forms are available at City Hall and online at www.steamboatsprings.net, through the "Departments" and "City Clerk" links. Registered voters can call or visit City Hall to check or update their address. City Hall's main phone number is 970-879-2060.
Franklin said voters' status were changed to "inactive" if they did not vote in the November 2008 election. Voters also can be listed as inactive if their ballots were mailed to an undeliverable address last year.
To change that status back to "active," voters can complete and return the "application for mail ballot by an inactive voter" form on the city's Web site. The form also is at City Hall and may be filed anytime before Tuesday.