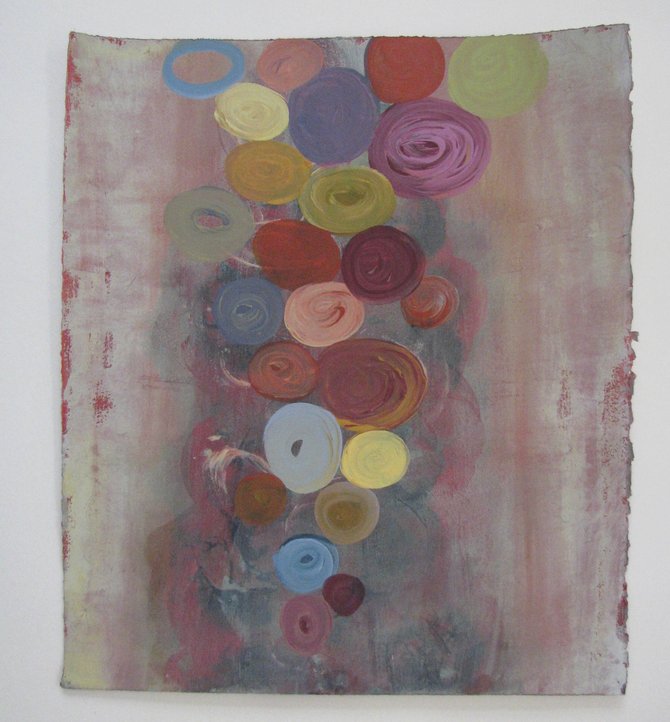 First Friday Artwalk in Steamboat features variety of styles
Downtown venues host receptions, display work at 5 p.m. today
Photo Gallery
March 2010 First Friday Artwalk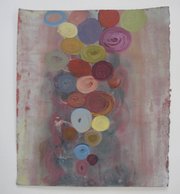 First Friday Artwalk is a free monthly event showcasing local talent in the visual arts in downtown Steamboat Springs. This is a small selection of images featured in March.
Steamboat Springs — Wintry stained glass, intricate wildlife paintings and hand-colored landscape photos are among the art styles featured in this month's First Friday Artwalk.
Twenty-seven downtown venues host receptions today for artists with local ties. All events are free and most are from 5 to 8 p.m. Some receptions are scheduled to last until 9 p.m. Many events include live music and refreshments.
First-time First Friday participants include Align Pilates, featuring photography and acrylic paintings at its Oak Street location; Prudential Steamboat Realty, teaming with K. Saari Gallery to present work by Susan Hover Oehme at its location in The Olympian; and Steamboat Ski & Sport at Howelsen Place, featuring photography by Larry Pierce.
❱❱ Align Pilates, Physical Therapy and Wellness Center features acrylic paintings on marble panels by Nancy Jeffrey. Photographer Debbi Funston also is featured; see samples of her work at www.sunbottomdesign.com. Call 870-0100. 702 Oak St.
❱❱ Artists' Gallery of Steamboat presents "Prelude to Spring," featuring bird-themed monoprints by Maggie Smith; Colorado-inspired oil paintings by Bonnie McGee; and silk-backed oil pastel creations by Leslie Bell. See samples of the work at www.steamboatgallery.com. Call 879-4744. 1009 Lincoln Ave.
❱❱ Azteca Taqueria features "MB's Lost Her Marbles," contemporary oil paintings by MB Warner. Call 870-9980. 116 Ninth St.
❱❱ Center for Visual Arts presents a collection of photography by David Epperson. Work by the gallery's member artists also will be on display. Call 846-5970. 906 Lincoln Ave.
❱❱ Chocolate Soup Pastry Café features detailed wildlife paintings by Adam Zabel. Call 870-0335. 737 Lincoln Ave.
❱❱ Colorado Group Realty features landscape oil paintings by Dancy Gould St. John and Susan Gill Jackson. Call 870-8800. 509 Lincoln Ave.
❱❱ Comb Goddess features watercolors from the Yampa Valley and beyond by Cindy Wither. Call 871-0606. 1104 Lincoln Ave, on 11th Street.
❱❱ Creekside Café features photographs by Timothy Landers and snowflake stained glass by Steve Smith. Call 879-4925. 131 11th St.
❱❱ East West Frame Shop features Steamboat scenes and colorful horse depictions by painter Michelle Ideus; silver and stone jewelry by Julie Hebard; and clay work and paintings by Jan Maret Willman. See samples of Ideus's work at www.ideusgallery.com. Call 879-5225. The entrance to the frame shop is in the alley between the 800 blocks of Lincoln Avenue and Oak Street.
❱❱ The Epicurean presents a tribute to the Eiffel Tower by chef-owner and multimedia artist Rebecca Pauvert. The artist's landscapes and skyscapes also are featured. Learn more at www.theepicurean.us. Call 875-0997. 825 Oak Street.
❱❱ Gallery 11 features new images by photographer-owner Ken Lee. See samples of Lee's work at www.kenleephoto.com. Call 870-8887. 908 Lincoln Ave.
❱❱ High Mountain Sotheby's International Realty features new oil paintings of local scenes by Cully Kistler. Call 879-8101. 708 Lincoln Ave.
❱❱ Howelsen Place Gallery features metalwork and new creations by David Marshall. Call 846-0659. 703 Lincoln Ave.
❱❱ Images of Nature features new images from wildlife and nature photographer Thomas D. Mangelsen. See sample shots at www.mangelsen.com. Call 871-1822. 730 Lincoln Ave.
❱❱ Jim Steinberg Photography and The Portfolio Collection feature a gallery of Steinberg's fine art photography. Learn more at www.jimsteinbergphotography.com. Call 879-3718. 1016 Oak St.
❱❱ Off the Beaten Path Bookstore features hand-colored landscape and Western-themed photographs by Jeff Hall. Learn more at www.steamboatbooks.com. Call 879-6830. 68 Ninth St.
❱❱ Prudential Steamboat Realty, in collaboration with K. Saari Gallery, presents new works on paper by local artist Susan Hover Oehme. Call 879-8100. The Prudential office is in the Olympian building at Fifth and Yampa streets.
❱❱ Rustique Home & Garden Collection features Western-inspired pencil creations by Leellen Koroulis. Call 870-2980. 624 Lincoln Ave.
❱❱ Shauna Lamansky Photographic Design Studio features studio portraits by Shauna Lamansky. Learn more at www.shaunastudio.com. Call 879-6213. 928 Lincoln Ave, Suite 108.
❱❱ Sleeping Giant Gallery features paintings by Cully Kistler, photography by Don Tudor and Raku-fired stoneware by Brown Cannon. Learn more at www.dontudorphotography.com. Call 879-7143. 601 Lincoln Ave.
❱❱ Steamboat Art Museum features its winter show, a collection of wildlife paintings by Ken Carlson. Learn more at www.steamboatartmuseum.com. Call 870-1755. 807 Lincoln Ave.
❱❱ Steamboat Ski & Sport at Howel­sen Place features photography by Larry Pierce. See samples of the ski area photographer's work at www.larrypiercephoto.com. Call 871-5351. The store is at Seventh Street and Lincoln Avenue.
❱❱ Steamboat Springs Arts Council at the Depot Art Center presents "An Artist's Journal," acrylic and oil paintings from a variety of perspectives by local artist Carol Jean. Learn more at http://artbycaroljean.com. Call 879-9008. 1001 13th St.
❱❱ Storm Peak Innovations presents photography using digital techniques by Michael Lichtenstein. Call 870-4272. 941 Lincoln Ave., Suite 100A.
❱❱ The Spa/Salon features Steamboat shots by Jay O'Hare. Call 871-0202. 24 Fifth St.
❱❱ Urbane features colorful acrylic works by Kate Wingrove and Colin Kirkpatrick. Call 879-9169. 703 Lincoln Ave., Suite B101.
❱❱ Wild Horse Gallery presents "Western Heritage," a show of Western paintings and bronze work by gallery artists. Learn more at www.wildhorsegallery.com. Call 879-5515. 802 Lincoln Ave.