Steamboat's Glueck, Miller retire from U.S. Ski Team
Updated July 16, 2010 at midnight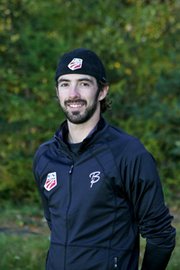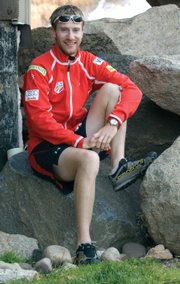 Steamboat Springs — Two veteran members of the U.S. Nordic Combined Ski Team have called it quits, and both skiers are from Steamboat Springs.
Alex Glueck and Alex Miller recently an­­noun­ced their re­­­tire­ment from the team.
Glueck, who spent nine years with the squad, said he decided it was time to move on after missing the 2010 U.S. Olympic Team that competed in Vancouver, British Columbia. He plans to attend the University of Colorado at Denver this fall and pursue a career as a college professor.
"There isn't a single event that stands out," Glueck said Wednesday. "I think I will always remember the whole experience — the travel and being a part of the team."
Glueck said he didn't plan to keep competing after the 2010 season, and it was clear that it was time to leave when he didn't make the Olympic team last season. Glueck was third in Lake Placid in New York at a World Cup B event in 2002 and was ninth at another World Cup B event in Hakuba, Japan, that year.
Miller had hoped to continue competing this year, but a lack of financial support made it impossible for him to stay on the team.
Miller has spent the past four years competing as a member of the U.S. Nordic Combined Ski Team and competed in eight World Cup events last season.
He also posted fourth in Continental Cup competitions in Park City, Utah, and was fourth in Hinterzarten, Germany.
Miller said a 2008 trip to Japan will always be one of his best memories from his time on the team.
"Japan was a lot of fun," Miller said.
"Normally, you go to the jumps, and you never get to go sightseeing. But that wasn't the case in Japan."
Miller plans to attend the University of Colorado in Boulder next fall, where he will major in political science. He earned a degree from Colorado Mountain College while he was competing and will begin his career at CU as a junior.
Just because he has retired doesn't mean Miller plans to stop ski jumping.
He said that he would continue to jump whenever he has a chance and that people should not be surprised to see him taking a few jumps in Steamboat Springs during this winter.