Elissa Greene: Kids, country and more at Strings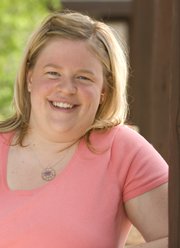 Steamboat Springs — We've had some great Strings concerts the past two weeks and hope you've been able to experience one or more of them. Summer has a way of getting away from all of us, though, so read about this week's offerings, and come on down to the Strings Music Pavilion to enjoy one of the great things about Steamboat in the summertime.
Peter Davison performs two concerts Tuesday. There is an 11 a.m. show for children and a 5:30 p.m. show for families. His performance weaves physical theater, dance, juggling and poetry. The children's concert is sold out, but come to the Pavilion at 10 a.m. and put your name on a waiting list for tickets.
On Wednesday, the Juno Award-­winning Gryphon Trio returns to Strings to perform Men­dels­sohn's expressive C minor Piano Trio. Cynthia Kol­edo DeAlm­eida, principal oboist of the Pittsburgh Symphony, joins pianist Jamie Parker, of the Gryphon Trio, to perform expressive works by Amil­care Ponchielli and Frederick Delius. Also performed is Mozart's String Quintet in G minor.
On Friday, part-time Steam­boat resident Brent Rowan re­­­turns for a night of country music. This summer, he continues the Brent Rowan and Friends tradition when he invites Nash­ville Songwriter Hall of Fam­ers Mike Reid and Hugh Prest­wood to join him on stage. Before becoming an acclaimed country songwriter, Reid was an All-Amer­ican football player and a music major at Pennsylvania State University. He was drafted in the first round to the Cincin­nati Bengals as a defensive tackle. He became the NFL's Defen­sive Rookie of the Year and took two trips to the Pro Bowl. "Strang­er in My House," his song written for Ronnie Milsap, won a 1984 Grammy Award for Best Country Song. Prestwood has written hits for Randy Travis, Trisha Year­wood and Kathy Mattea.
On Saturday, the Gryphon Trio performs "Give Me Phoenix Wings to Fly," a piece commissioned for them by contemporary Canadian composer Kelly-Marie Murphy. This dramatic and evocative piece illustrates the story of the phoenix. The Gryphon Trio is then joined by Toby Appel in a performance of Brahms' Piano Quartet in A Major. Also featured on the program is an Oboe Quartet by Malcolm Arnold, Oscar-winning composer for the film score for "The Bridge on the River Kwai."