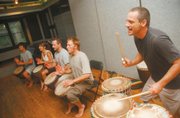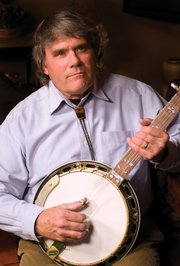 If you go
What: "Throw Down Your Heart" screening and live music performance
When: 7 p.m. today
Where: Library Hall at Bud Werner Memorial Library
Cost: Free
Call: 879-0240
Online
Fleck brings "The Africa Project" to Colorado in early February, with live performances featuring traditional African musicians. He'll be at the Aggie Theatre in Fort Collins on Thursday; The Wheeler Opera House in Aspen on Feb. 5; Avalon Theatre in Grand Junction on Feb. 6; and Boulder Theater in Boulder on Feb. 8. Go to www.belafleck.com/tourdates.html for more information.
Steamboat Springs — In "Throw Down Your Heart," master banjo player Béla Fleck explores the origins of the banjo in African string instruments, traveling to several countries in East Africa and West Africa and playing with local musicians.
In a short set before a screening of that movie today, local musicians John "musemason" Mason and Cary Kamperschroer will play a short set exploring a similar theme.
Mason, a highly traditional bluegrass banjo player, and Kamperschroer, a traditional African drummer, plan to do a short experimental set before a free library screening of "Throw Down Your Heart."
The event starts at 7 p.m. today in Library Hall at Bud Werner Memorial Library. Admission is free, and popcorn is included.
Mason — who said he was initially a little wary of putting varied, improvised percussion over his standard bluegrass style — said he was impressed with Fleck's musical evolution and adaptation to African rhythms through "Throw Down Your Heart." His collaboration today with Kamperschroer will be on a much smaller scale but is similar in its combination of varied musical backgrounds, he said.
He and Kamperschroer plan to play music from their own genres and then work together putting African drum rhythms over banjo tunes. Kamperschroer also plans to play some music on kalimba, an African thumb piano.
"These instruments, in the past they were originally played together in Africa, so it's a good combination of instruments that work well together. … It's kind of an experimental thing for Johnny and me," Kamperschroer said.
Jennie Lay, adult programs coordinator for the library, said she started working to get a copy of "Throw Down Your Heart" into the library collection after she saw the documentary and was taken with its music and snapshot of African culture.
"I had a chance to see the film and was totally blown away by it, and I pretty much figured other Steamboat folks would be, too, so we were lucky enough to be able to acquire it for the library collection along with screening rights so we could show it," Lay said.
Learn more about "Throw Down Your Heart" at www.throwdownyourheart.com. Check dates for Fleck's tour with traditional African musicians at www.belafleck.com.
"Throw Down Your Heart" movie trailer