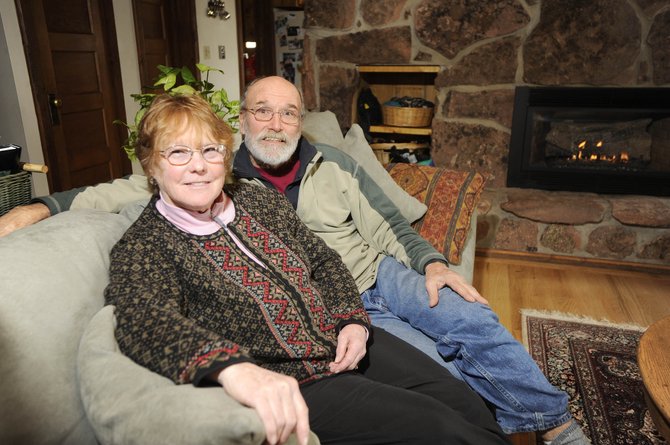 Steamboat's Ben, Millie Beall reflect on Peace Corps service
Sunday, February 21, 2010
Decades in Routt
Ben and Millie Beall both came to Routt County in the early '70s. They met at The Cameo, now the Old Town Pub in downtown Steamboat Springs. In 1977, Ben built their log-frame house atop a forested hill off Routt County Road 36, just past the sharp turn at the Soda Creek bridge. They married in 1979 in Ecuador, after climbing Mount Tungurahua, a then-dormant volcano that erupted in July 2006. They have two children: Ben, 27, and Roddy, 25.
Ben and Millie Beall said they intend to give a public presentation in coming weeks about their Peace Corps experiences in Bolivia and Costa Rica. Details are not yet finalized.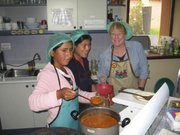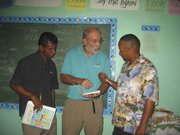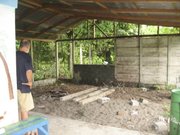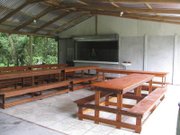 Steamboat Springs — Ben and Millie Beall had been in Bolivia for about a year and were just getting several projects moving when they had to evacuate, in one day.
"Like that," Millie said last week, snapping her fingers.
That memory is among many the Bealls have of their 27-month adventure as Peace Corps volunteers. They arrived in Bolivia in August 2007 and departed the country suddenly, because of political and civil unrest, in October 2008. After they stopped briefly in Peru, the Peace Corps reassigned them to a village in Costa Rica, where they worked until October 2009. During their 27 months of service, the Bealls improved schools, eating habits, sanitation and economic development opportunities. They were immersed in diverse Latin American cultures, learned to speak a little Quechua, kept bees, grew vegetables, built a school cafeteria and were robbed of minor possessions in Bolivia and Costa Rica. Ben Beall was pickpocketed in Peru. They made many friends, saw Incan ruins, planted seeds literal and figurative, improved the lives of many and gained an entirely new perspective on life in the United States.
"The grocery stores did absolutely floor me when we first came back," Millie Beall said. "The quantity, the choices we have in this country are phenomenal."
They've been back for about three months, enjoying their home on Routt County Road 36. The Bealls said this winter's slow start helped them re-acclimate to Northwest Colorado's weather.
"Last year at this time, we were in the jungle," Millie Beall said Thursday, looking out their kitchen window at a snow-filled view.
When they talk about their trip, Ben and Millie Beall often finish each other's sentences. Their accomplishments speak to the civic and organizational experience they gained in Routt County and brought to Latin America.
Ben Beall, a carpenter by trade, was a Routt County commissioner from 1993 to 2000. Millie Beall served on the Steamboat Springs School Board from 1992 to 2000 and was executive director of Routt County United Way from 2000 to 2006.
"A lot of the things we did in the Peace Corps were similar to what we did here," Ben Beall said.
Carrots and onions
In the Bolivian town of Totora, high in the Andes, they facilitated a program called "Escuela Saludable," or "Healthy School." The Bealls acquired trash cans and started a recycling program at the town's school, where they also helped students and parents become involved in a school garden. Ben Beall said for children raised on rice and "3,000 kinds of potatoes," the addition of carrots, lettuce and onions was an eye-opening change of diet.
"They would sneak in there at lunch and eat the carrots," Ben Beall said.
Millie Beall started a salsa-making program with local girls, to teach the values of a clean kitchen and marketing a product. Fixing swings, painting playground equipment and repainting school buildings, Ben Beall said, raised a sense of ownership and pride in students.

But just as Totora residents became excited about the possibility of a beekeeping program to provide a source of food and revenue, the Bealls' adventure took an unexpected turn.
In August 2008, Bolivian President Evo Morales remain­­ed in office after an unsuccessful, nationwide recall election. In the aftermath, a sharply divided Bolivia appeared on the verge of civil war. Shortly after the country ousted its U.S. ambassador, the Peace Corps decided to remove its volunteers.
In a day, the Bealls packed their belongings, said quick goodbyes and left for Peru, unsure about whether or where their Peace Corps service would continue.

Ben Beall said a federal aid grant to kick-start the beekeeping program "would have been approved the day after we were evacuated."
They have had little knowledge of Totora since they left.
"Who knows what happened after we were evacuated," Ben Beall said. "Who knows who planted the next year."
Food by boat
Millie Beall said that in Totora, the altitude of about 9,000 feet made for "year-round fleece" weather.
"I wore SmartWool socks every day," she said.
Not so in the Costa Rican village of Tortuguero, or "place of the turtle," where Ben Beall said it rained nearly 20 feet in a year on the northeast Caribbean coast.
"You couldn't get enough clothes off," Millie Beall said, remembering 95 percent humidity.
Tortuguero, named after the national park surrounding it and frequent visits from sea turtles, was about a five-hour trip from San Jose, requiring two buses and a boat.
"The food came into our village once a week by boat," Millie Beall said.
There were no cars. The Bealls lived in a home of about 250 square feet, about the size of their kitchen here in Routt County. They said entire families use homes that size in Tortuguero.
"There's aunts, uncles, cousins all thrown in there," Ben Beall said. "Their spaces aren't like our spaces."
During their year in Costa Rica, an international Rotary grant helped the Bealls build a dining area at the town's high school. Millie helped develop a Web site to boost eco-tourism to the region, which led to a need for the Bealls to teach English classes when reservation requests began coming in by e-mail.
The town's community development association, its only form of local government to achieve outside funding, had ground to a halt. So the Bealls also spent the year reviving the association — "Sometimes it's like pushing a rope," Millie Beall said about the job — and finally, just after they left, Tortuguero achieved a meeting with the 100 people necessary for a quorum to elect officers.
The Bealls are perhaps most proud of their work with the town's schools, revamping campuses not only with the dining area, but also with new books, benches, tables and more.
"What better way can you spend your time than (improving) education?" Ben Beall said.
New view
Millie Beall said she and Ben Beall have been "just lapping up" the comfort of their home since returning.
Then she reflected for a moment.
"I have trouble watching the news," she said. "We are so fortunate."
"It's the wealth," Ben Beall added. "Just looking around … we have new schools, new hospitals, new community centers, new libraries."
The Bealls were gone during a period of heavy development in Steamboat Springs, but the surprise wasn't too great for them — they were able to keep track of local goings on when Tortuguero established Internet service during their stay.
The Bealls said they have signed up to work with Integrated Community, a local organization that provides services to immigrants. And they're enjoying a little space.
"We have been within arms' reach of each other for a long time — so it's really pleasant having a two-story house. And Ben loves going down to his shop," Millie Beall said. "It's a good thing to joke about."
Ben Beall said he finally is taking some time to work in his shop on a 19-foot wooden sailboat — a project that he's had to put off for about 17 years.
"I got delayed when I was elected commissioner," Ben Beall said.