For more
■ For more information about the Oak Creek community garden, attend a potluck dinner at 6:30 p.m. March 9 at the Mug Shot Café, or e-mail soroco_cg@yahoo.c...
■ For more information about the Steamboat Springs community garden, visit http://rcextension.colostate.edu/Hort/communityroots.html. Applications for spaces will be accepted from March 1 to 19.
■ For more information about the Hayden Garden Club and the Hayden community garden, call Tammie Delaney at Yampa Valley Feeds at 276-4250.
■ For more information about the South Routt Community Garden and the local-food dinner, call the South Routt Nursery at 736-0040.
Document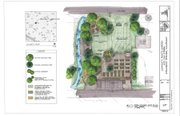 Steamboat Springs — When the snow finally melts in Routt County this spring, work will begin in earnest for three new community gardens in Oak Creek, Hayden and Steamboat Springs. Spring will mark the second year of a similar garden in Yampa.
The three new gardens will be established this year for home gardeners to spread their vegetable seeds.
In Oak Creek, a group of locals have been working with the town for more than a year to get the space and supplies to create a community garden on a piece of public land near the ice rink.
Chloe Hartstein, co-creator of the group along with Lynne Paschal, said a $4,300 grant from LiveWell Colorado has boosted the group's efforts. She said there were some delays in getting the donations and supplies they needed but that the group now is ready for a spring debut.
"We thought it would be up by last summer, but we were just naïve," Hartstein said.
She said the 10 to 15 spaces will be about 4 feet by 8 feet, and she plans to start putting planting beds in place once the ground is ready.
"There are tons of people right now who are really interested in helping us for build day," she said. "Our goal is just to lay the framework this year, and we're going to be happy with that."
The group is holding an informational meeting and potluck dinner at 6:30 p.m. March 9 at the Mug Shot Café in Oak Creek.
Karen Massey, of the Routt County Extension Office, said the community garden projects are increasingly popular, even for first-time gardeners.
"A lot more people are interested in gardening but they have no life experience with gardening," she said.
Working with LiveWell Colo­rado and Northwest Colorado Visiting Nurse Association, Massey also is helping the groups find funding.
In Steamboat Springs, the Leadership Steamboat group has worked up plans for a Commun­­ity Roots Garden at 629 Oak St.
The plan includes raised beds, walking paths and benches. Meagan Coates, a member of the Leadership Steamboat class, said the garden is intended to provide food but also an education for anybody interested in growing or creating a new community garden.
"We're really just trying to create a model for community gardens that hopefully other groups can use in the future," she said.
The group received a $9,000 grant from LiveWell and will continue to solicit donations for other pieces of the garden, including bicycle racks and other amenities, Coates said. Applications for spots in the garden, with a fee to cover water — about $25 a month — will be accepted from March 1 to 19 at the Routt County Extension Office at 136 Sixth St.
In Hayden, Anne Daugherty and the Hayden Garden Club also will start working on a community garden for spring at the Haven Community Center. Daugherty said the group would like to create a Native American-style community garden.
A successful return
The South Routt Nursery got a head start on other community gardens and opened its plots last year. Nursery owner Chris Zuschlag said the first year of the program was a success despite an August freeze and that he has plans to expand the program.
There were eight gardeners in the plots last year, and he said he has two more confirmed for next season. In addition to those spaces, he also has five to 10 more spaces he can create, and he hopes to have another greenhouse built for early season sprouting.
He said he also hopes to create a "farmer's table dinner" with food from the garden, locally raised beef and a local winery all coming together for a local meal.
"If we're lucky, we might have one in June, but we're aiming for July," he said. "It all depends what our yield is on crops."
The food will be cooked on site, and after the meal, Zuschlag said he plans to open up the space and facilities to local restaurateurs who would like to cook their own local meals.