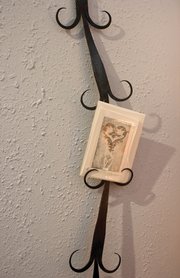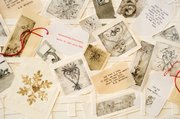 If you go
What: Opening reception for "Heart Fires," new work by Molly and Von Wilson; part of First Friday Artwalk
When: 5 to 9 p.m. today
Where: Center for Visual Arts, 906 Lincoln Ave.
Cost: Free
Call: 846-5970
Steamboat Springs — Molly Wilson has a soft spot for Valentine's Day.
In February 1991, doctors were bringing her slowly out of a medication-induced coma. She'd been diagnosed with double pneumonia, had been flown from her new home in Steamboat Springs to an out-of-town hospital, and she had been out for a while.
Blinking awake, one of the first things she noticed was the "Happy Valentine's Day" sweatshirt her mother wore. Since that day, valentines have held a place in Wilson's heart.
In a collection of monoprint pieces and metalwork by Molly Wilson and her husband, Von, a little valentine love for everyone is a strong theme. A show featuring that work opens with a reception from 5 to 9 p.m. today at Center for Visual Arts. The free event is part of First Friday Artwalk.
"I had this whole picture in my mind, more than just a wall of valentines, but kind of a room you can walk into and find something for somebody you love," Molly Wilson said about the display.
Von Wilson contributed functional, old-fashioned iron baskets, platters, wall hangings and a lamp to hold or display Molly's valentines. Working to finish about 300 prints and several metal display pieces in the past few weeks, Molly and Von spent every hour free from their full-time jobs creating in separate home workshops, comparing results, and getting back to work, they said.
Antiquity and romanticism come through in the show, with inspiration coming from books and old-style designs. Some larger pieces pair Molly's prints with bits of poetry by Elizabeth Barrett Browning. Other works are packaged with envelopes and are priced as gifts. A series of more contemporary cards feature designs inspired by Von Wilson and each of Molly's three children.
Molly's press creates prints smaller than a traditional greeting card, so many of her creations are on a reduced scale. To make larger works, she pieced prints together, she said. The size of the works and process to create them gives each piece its own character, she said.
"Each one is separate; you can't make it twice," she said. "I just fell in love with … one piece of art at a time."