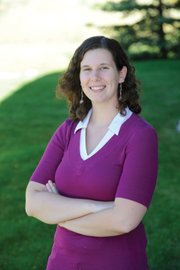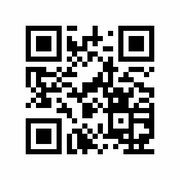 Tips for reading QR codes
■ Find the right distance. Depending on the application you choose, you may need to hold the phone's camera close enough to the code that it doesn't get distracted by the other content in the newspaper. For others, it's important to hold your phone far enough away that it can get the code clearly in focus.
■ Don't be afraid to download a few different free apps, test them out, and find the one you're most comfortable with, and then remove the others from your phone.
■ Try to keep the code in good lighting while you scan it. The camera is looking for the contrast between the black and white parts of the code, and if you have shadows interrupting the code, you phone can get confused.
Steamboat Springs — The Steamboat Today is experimenting with a new way to help readers dig into stories and access content on the go. In Thursday and today's print editions of the Steamboat Today, you'll notice some funny-looking squares in some of our stories, particularly in the Explore Steamboat section. These squares are called quick-response codes.
What are these things?
In the simplest sense, the QR code is a link from our printed newspaper to our online content. If you scan the bar code with certain applications on smart phones, it will pull up a URL that your phone can open in a browser. For example, the code on today's Happenings page takes smart phones to m.steamboatpilot.com/events, which is our events calendar formatted for mobile devices. The codes also can be created to do other things, such as add contacts to your address book or pull up your e-mail client, but the Steamboat Today will be using them only to link you to our online content.
How do I make it work?
You need to have a phone that has a camera and an Internet connection. In order for your phone to recognize the code, you'll need to download an application. There are dozens of free apps for each of the major phone platforms. Some phones already have QR code readers built in, including the Blackberry Messenger 5, but it's likely you'll need to download an app from your phone's marketplace. Google Goggles also works as a QR code reader. Here are a few other apps to get you started:
■ For iPhones: AT&T Scanner, NeoReader, QR Reader for the iPhone
■ For Android phones: Barcode Scanner, CertainTeed, QuickMark
■ For Blackberry: BeeTag, ScanLife Barcode Reader, UpCode
Once you have an app, open it and hold the camera of your phone above the printed QR code. Follow the instructions for your app, and it should bring up a link. The link might begin with http://delivr.com, or it might take you straight to the Steamboat Today content. Delivr is a code generator that we are testing out.
Why is the Steamboat Today using these now?
Our most recent survey revealed that one-third of our readers own smart phones, and the number of people accessing www.steamboatpilot.com and our mobile site, m.steamboatpilot.com, continues to increase. QR codes are a good way to bring our additional online content to people while they read the print edition. The beauty of QR codes, which are used extensively by advertisers and other companies in big cities, is that they allow you to quickly access information on the go. Want to have this weekend's arts and entertainment calendar accessible to you as you explore tonight's First Friday Artwalk? Flip to page 25 of the print edition and give the QR code a try — it should bring up the mobile version of the calendar.
Do you have a suggestion about a better way to use them? Let us know at share@steamboatpilot.com.
Julia Haslanger is a copy editor and page designer for the Steamboat Pilot & Today. A 2010 graduate of the Missouri School of Journalism, Haslanger helped design an iPhone app for a nonprofit journalism organization.