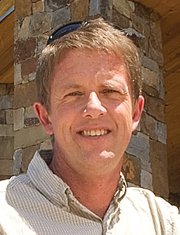 If you go
Bike rallies
8 a.m. to 3 p.m. Tuesday
Strawberry Park Elementary School
2:30 to 3:15 p.m. Sept. 1
Strawberry Park Middle School (sixth-graders)
8 a.m. to 3 p.m. Sept. 2
Soda Creek Elementary School
Online: For more information visit www.routtcountyriders.org and look under the "Youth Cycling" link
How to help
The Safe Routes to School team needs volunteers. Interested community members who want to volunteer for the bike rallies can call Paige Boucher at 970-291-4155 or e-mail pboucher@mountain...
Steamboat Springs — When my daughter excitedly announced that we should start thinking about school supplies, I was expecting the usual list: pencils, books, folders, scissors, glue, backpack and lunch box. But after spending the summer with the Steamboat Springs Winter Sports Club's youth cycling program, she has a new list: bike lights, bell, spare tube, pump and bike lock. All her focus is on being able to ride to school this year.
From a tentative, wobbly child randomly selecting gears directed by me from behind her, she has progressed to a confident, smart biker who downshifts before a hill, brakes before a turn and can keep her bike in the right place on the road when she puts her mind to it.
But am I ready to turn an 8-year-old loose on our roads? I'm not so sure.
Riding to school will be my early morning workout for as long as the weather will allow it. That way, I can shepherd her to the safety of our lone bike lane on Oak Street and up to Soda Creek Elementary School.
As a place for children to safely ride to school, Steamboat Springs still has a long way to go. We are getting there a little more quickly thanks to the Safe Routes to School Initiative. The Colorado Department of Trans­portation awarded Routt County, the city of Steamboat Springs and the Steamboat Springs School District a $16,500 Safe Routes to School grant for 2010.
Paige Boucher, one of four parents on the subcommittee that had worked to create the grant, said the money will be used to make biking to school safer through events such as bike rallies that teach cycling skills to children.
"Students will have the opportunity to participate in a variety of stations focusing on specific skills," Boucher said about the upcoming rallies.
"There will be a simple safety assessment where they will learn to check their helmet, brakes and wheels to make sure they are in working order.
"There will be additional stations for signaling, awareness of vehicles sharing the road and crossing safely. Also, they will learn trail etiquette and skills such as climbing, dealing with curbs and bumpy terrain.
"There also will be a never-ever station for kids who have not biked before, and a hike stressing street and trail safety for kids who prefer not to bike."
Students who want to ride in the rally should ride or bring their bikes to school that day. Children without their own bike will have the opportunity ride a loaner from one of several local bike shops. Routt County Riders has more than 40 helmets to give away to children without helmets.
"The grant is also funding a kid-friendly map that will highlight the safest routes to get from school campuses to all the places that kids like to go, including the pool, Howelsen Hill and the skate park," Boucher said. "The map will be complete later in the year and will be distributed at all schools.
"Later in the year, computer kiosks will be installed at the schools that will allow students to track the number of days and miles they have commuted on foot or by bike. It will also measure how their carbon footprint has diminished."
My daughter already has made a big jump this summer, and programs like this will help encourage other children to do the same. Biking to school is not just a pipe dream anymore, but fast becoming a reality that will help instill the idea that driving is optional and two wheels are a fun and healthy way to get around.
Robin Craigen is president of Routt County Riders. Visit www.routtcountyriders.org for more information.