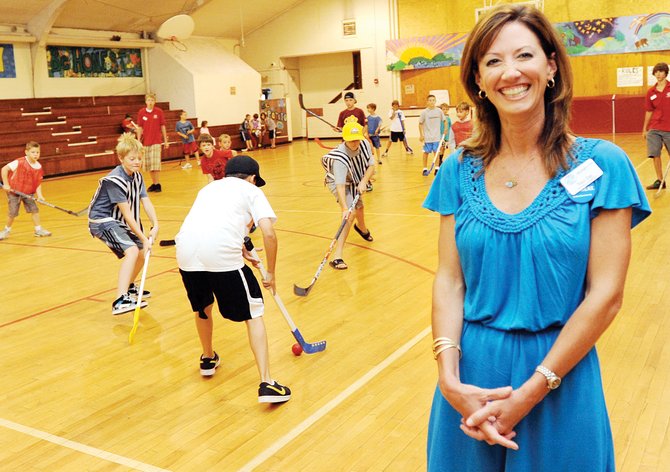 Networking group growing in Steamboat
Young Professionals reaches out to employers, new members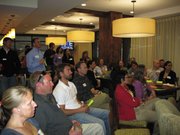 If you go
What: Mark Andersen, executive director of the Yampa Valley Community Foundation, speaks to members of the Young Professionals Network and their guests (one per member)
When: 5:30 p.m. Wednesday
Where: Cugino's Pizzeria & Italian Food, 41 Eighth St.
Cost: Free for YPN members and guests; $10 for nonmembers
Get involved
Learn more about the Steamboat Springs Chamber Resort Association's Young Professionals Network at www.steamboatchamber.com/ypn, or call the Chamber's Marion Ayer at 970-875-7008.
Discount program
If your business would like to participate in offering discounts to YPN members through a new discount card program, contact Stacy Huffman at shuffman@steamboa... or 970-871-5532.
Steamboat Springs — A group of young Routt County professionals contributed more than 800 hours of volunteer service to the community in the first three months of this year — and those contributions could increase as the group seeks to attract more members and participating employers.
Marion Ayer, finance and human resources director for the Steamboat Springs Chamber Resort Association, said the growing Young Professionals Network logged 834 hours of volunteer service with various community groups from January through March. The YPN is run under the Chamber's umbrella and is more than a year old. Ayer said she's begun tabulating volunteer hours as a way to measure the impacts of the network's 125 members, who represent more than 90 organizations — including businesses, nonprofit groups and more — across the Yampa Valley.
Ayer said last week that volunteer hours from this year's second quarter are tracking as high, if not higher, than those from the first quarter.
"The level of involvement in the community by our members is high," Ayer said. "That's something I'm proud of."
The volunteerism is an indicator of YPN members' ethic of helping themselves through helping others. The group of 21- to 40-year-olds — plus some older-than-40 members who are "young at heart," Ayer said — takes part in monthly events, often featuring speakers from the local business or nonprofit communities, along with philanthropic, cultural and recreational activities.
"I think it's a really fun organization, but it's also very much about professional development and really connecting people to the community," Ayer said. "The people that are in the Young Professionals Network are the next generation of leaders in our community."
Traci Day is chairwoman of the YPN board of directors and works as the community outreach coordinator for the Boys & Girls Clubs of Northwest Colorado. While children played floor hockey in the old junior high school gymnasium on Eight Street in downtown Steamboat last week, Day said it can be hard for local young workers to make the transition from a ski resort lifestyle to a professional career.
"We've needed this in town for a long time," Day said about YPN. "Once people start building their careers, you really do need a network. … You need to find a group of people you can relate to."
Day said the monthly speakers often give real-life stories about their career paths and choices.
"It's so much beyond what you're going to learn when you're in college," Day said. "It's really learning about how you can better your career, your organization and where you are."
Organizers of YPN are trying to spread the network's message to more of the community. Employees of Chamber-member businesses can receive a discounted $22.50 membership rate for the remainder of 2010. Membership for the rest of this year costs $30 for employees of non-Chamber members. The YPN also is creating a membership card that will give members discounts at local businesses.
Stacy Huffman, director of owner relations at The Steamboat Grand, said YPN offers significant benefits for employers, as well as employees.
"A lot of people are excited about the group and getting young professionals to get involved in the community," Huffman said. "A lot of employers are encouraging their staff to get involved, as well, which is encouraging for us."
Ayer said YPN's growth has been steady, usually with one or two new members a week.
"You've got a lot of potential for this organization to grow even further," Day said. "What we'd really like to see is businesses getting involved, as well. I believe businesses get a lot out of this organization."