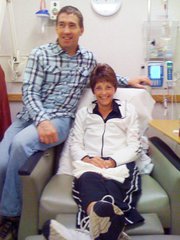 Ride 4 Yellow
What: Fundraiser for cancer-related causes. The event includes two mountain bike rides
When: Events start Saturday night and kick off in earnest Sunday morning with the 7:30 a.m. Ride the Divide 26-mile mountain bike trip with Lance Armstrong.
Schedule
■ Saturday
3 to 8 p.m. Packet pickup at Ski Haus
5 p.m. Two cycling movies will be shown at Bud Werner Memorial Library, "Race Across the Sky" featuring the Leadville 100, and "Ride the Divide," about the Tour Divide race that stretches from Canada to the United States-Mexico border. Admission is $7 for one or both.
■ Sunday
6 a.m. Shuttle service for riders begins from Meadows Parking Lot to the Ride the Divide start area on Rabbit Ears Pass
6:30 a.m. Buses depart for Ride the Divide start
7:30 a.m. Opening ceremonies at Dumont Lake on Rabbit Ears Pass
8:15 a.m. First riders start down Continental Divide Trail
9:30 a.m. Ski area gondola opens
10:30 a.m. Mount Werner Challenge ride kicks off from the top of the gondola
11 a.m. Expo on Thunderhead lawn starts at the top of the gondola
11:30 a.m. Celebration lunch starts
1 p.m. Mount Werner Challenge Ride cut-off time
1:30 p.m. Thunderhead celebration featuring Linda Armstrong Kelly, Lance Armstrong's mother
2:30 p.m. Fundraising awards announced
3:30 p.m. Auction ends
Steamboat Springs — Rick Rauch was a perfect match, and he was ecstatic.
Test results confirmed that he could donate T cells to his sister, Rae Ellen Packard, who was battling Non-Hodgkin's lymphoma. The transplant took place in October, and she responded immediately.
"At about 90 days post-transplant, she appeared to be cancer-free," Rauch said Thursday. "It looked like it had worked."
It hadn't.
Rauch said the cancer mutated, changing from the slow, non-aggressive lymphoma she had beaten twice previously since her initial diagnosis in 1988, to an aggressive variety that laid waste to her body.
Rae Ellen Packard died in May.
It's for her that Rauch is traveling from his Minturn home Sunday for the Ride 4 Yellow cycling event in the mountains above Steamboat Springs.
Rauch loves to mountain bike and has ridden Steamboat's trails before. He's looking forward to the challenge of the 26-mile singletrack course that can tire the strongest riders.
"But I'm coming for the cancer fundraising, for sure," he said. "I saw an opportunity to be involved with the Livestrong effort, and I wanted to do it. Honestly, this has helped me channel some of my grief into something positive."
Rauch maintained a blog as his sister battled for her life, documenting her ups and downs and capturing the attention of far-flung friends and family members.
He turned to the same crowd when he signed up for the inaugural Ride 4 Yellow event, which requires riders to collect $500 in donations to fight cancer. They responded, opening their wallets to support Rauch, remember Packard and help all those fighting the disease that rips so many families apart.
As of Thursday, Rauch had raised $5,305.
"It was really fresh for us," he said. "People were just very positive and supportive of what I was trying to do. We want to get to a point where we don't have to worry about things like (cancer) anymore."
Rauch hasn't been alone in finding overwhelming support when it comes to Ride 4 Yellow fundraising. Event director David Nagel said the donations have shocked him.
Early in planning, organizers set their fundraising goals at what they deemed a lofty $150,000. On Thursday, a tracker on the Ride 4 Yellow website indicated $147,210 has been collected. Nagel said that total doesn't include more than $30,000 collected by riders who used other means to register, or thousands more earned through the sales of the ride's cycling jersey, sales of tickets to a sold-out benefit lunch associated with the ride, monies raised by online auctions, or even more donated by sponsors.
"It's been out of sight," Nagel said. "If we're estimating conservatively, we are guessing we might be north of $200,000 for net fundraising."
Half of the fundraising total will go to support the Lance Armstrong Foundation's nationwide efforts. The other half will stay in the region and be used to support cancer-related causes locally.
Nagel said the funds could make their way into the local community by this fall, funding everything from the Yampa Valley Medical Center to Mela-KNOW-More, a skin cancer awareness foundation set up by former local tennis pro Andy Caress, who died Wednesday from melanoma.
"There are so many touching stories. That's why we're doing this," he said. "My grandfather used to say, 'Money doesn't grow on trees. Just looking at our website and seeing those numbers go up, that's what it feels like sometimes. It's really been great."
Nagel said the final days of planning for the event have been hectic but that it's all coming together for an event he doesn't expect Steamboat to ever forget.
Armstrong will be on hand for the ride, and Gov. Bill Ritter will help send the riders away from the starting line.
"It's just been a great frenzy," Nagel said. "In every aspect of it, people are just exceeding expectations. We want to provide an experience for these riders so when they leave, they'll say, 'I'm going to be coming back next year, too.'"