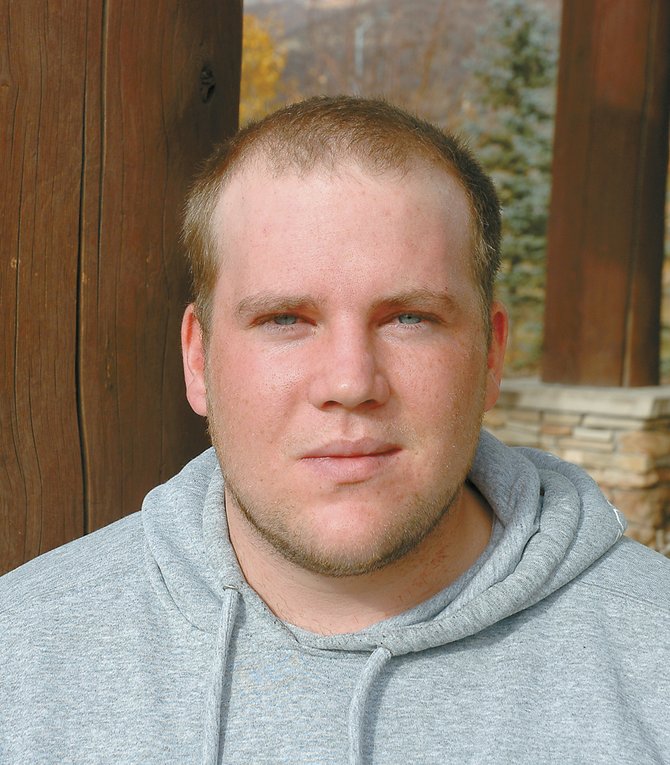 Luke Graham: A refreshing athletic perspective
Luke Graham
Luke Graham's column appears periodically in the Steamboat Today. Contact him at 970-871-4229 or lgraham@SteamboatToday.com.
Find more columns by Luke here.
When Freestyle America founder Nick Preston talked about remembering Hannah Kearney as a 9-year-old with freckles and pigtails, it wasn't hard to see that not a ton has changed in Kearney as she prepared to water ramp at Bald Eagle Lake on Thursday.
Kearney, between answering questions and trying to reflect on what a whirlwind year she's had, put up her pigtails, smiled and was genuine.
It was refreshing.
As Preston reiterated, Kear­ney hasn't changed much since he started coaching her. Her talents always were evident, and her loyalty was a defining characteristic. But what made her a gold-medal-winning mogul skier was her focus on achieving a goal no matter the circumstances.
She was a phenomenal student in high school, a state champion soccer player and a dynamite skier.
Her Olympic win in Feb­ruary in Vancouver, British Columbia, was just part of an eight-year process. At the 2006 Olympics, she was a favorite going into the moguls competition. A slip kept her from qualifying for the finals.
Instead of giving up, Kearney persevered and did everything she could to make sure it wouldn't happen again.
Her 2010 run at Cypress Mountain was a defining run in the history of freestyle lore.
But the best thing, and most genuine, about Kearney now is not what she'll do on skis in the next four years.
She's reached that one-track goal she'd been chasing for most of her life. She's had success, gained fame and could have the chance to become one of the best mogul skiers of all time.
For the first time, though, it didn't sound like Kearney wanted all that. Through her run on the World Cup, Olympic Trials and eventually the 2010 Winter Olympic Games, Kearney sounded like most athletes normally do.
She didn't say much beyond the right things — understandably so, with the media attention around the Olympics. She was robotic in her answers. She was analytical in everything she did. Far too often people are critical when an athlete gives a genuine answer.
On Thursday, all of Kear­ney's answers were genuine.
She still has that intense focus that maybe a handful of athletes in the world have. She still talked about the 2014 Winter Olympics and the World Cup season ahead.
But more than anything, Kearney started to realize she doesn't want the gold medal to be the end-all.
The win, and the media circus that followed the small-town Vermont native, was stressful. Maybe more than anything else, the whole experience helped her learn a lot more about herself.
She understands that she could go on, ski to 2014 — and she probably will — but if she doesn't, there are things out there other than skiing.
She really does understand her sport isn't the end-all for her.
No matter what's next, and Kearney admits to not totally knowing what's next, it's not hard to imagine she'll carry that immense loyalty and focus with her.
And she'll probably always do it with those trademark pigtails and freckles.

— To reach Luke Graham, call 871-4229 or e-mail lgraham@steamboatpilot.com