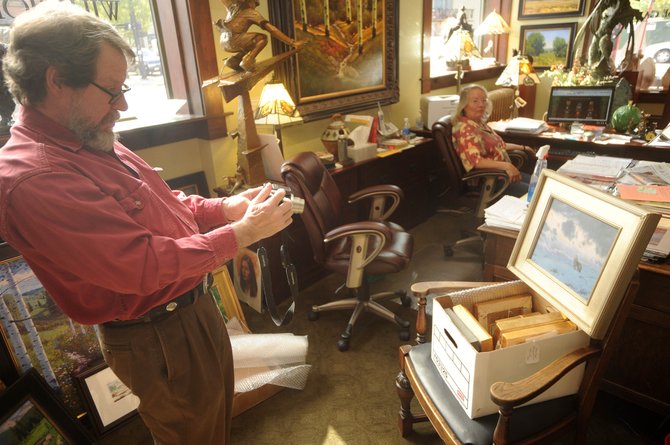 Wild Horse Gallery art auction starts Friday
Wild Horse Gallery accepting bids in-house and online
Wednesday, September 30, 2009
Up for auction
To see the items up for auction at Wild Horse Gallery, stop by the 802 Lincoln Ave. gallery, or go to www.wildhorsegallery.com and click on the big, red "auction" button.
Online and in-store bidding opens Friday and closes at midnight Oct. 11. Call the gallery at 879-5515 for more information.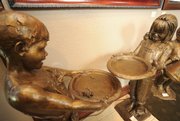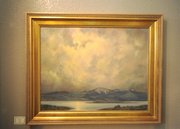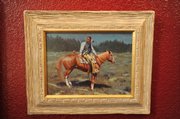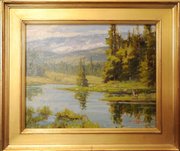 Steamboat Springs — More than 100 pieces of Western-themed art will be part of an online and silent auction starting Friday at Wild Horse Gallery.
Most of the gallery's 50 or so artists suggested a few pieces to be included in the auction, which includes bidding on www.wildhorsegallery.com, and on bid sheets next to each work at the gallery. The auction inventory is likely to also include some consignment pieces from private collections, said Wild Horse Gallery co-owner Shirley Stocks.
"This year, we've had a lot of collectors wanting to sell art, and they've come to us with pieces," she said.
The auction goes live online Friday, and bids will be accepted until midnight Oct. 11. A preview of all auction pieces is at the gallery's Web site, and silent auction bidding will be open during the October First Friday Artwalk from 5 to 8 p.m. Friday. Included in the inventory are paintings, sculpture, drawings, etchings and carvings, with prices ranging from a few hundred dollars to more than $35,000. Each item has a minimum price and minimum bid increment relative to that price.
"All of the bigger art towns have an art auction, and we just thought it was time for Steamboat. : Since it's a slow time, we thought we'd just have an auction," Stocks said. Wild Horse Gallery co-owner Richard Galusha said he and Stocks have considered organizing an auction before.
"We've been thinking about it for a couple of years, and thought, you know, this is the opportune time to do it, when we're in the down season. That way we're not competing against our other seasons," Galusha said.
An auction gives artists an outlet and potential buyers for their work, and collectors a chance to move pieces or pick up new ones, Galusha said. Stocks sent auction information e-mails to past clients - many of them out-of-town residents - and to every contact she had, she said.
Stocks and Galusha plan to see how the first auction goes and said they would consider growing the event to include a larger silent auction with more works by artists around the country and pieces from private collections that are being sold on consignment.
"We're starting small and hoping it grows into something bigger," Stocks said.
Wild Horse Gallery's former location at Sheraton Steamboat Resort, near Steamboat Ski Area, closed in April.
Much of the inventory from that space is now at the downtown location, which opened at 802 Lincoln Ave. in summer 2008.
The gallery's lease on the base area location was up, and Stocks and Galusha didn't think it made financial sense to continue operating two locations, Stocks said.
- To reach Margaret Hair, call 871-4204 or e-mail mhair@steamboatpilot.com.