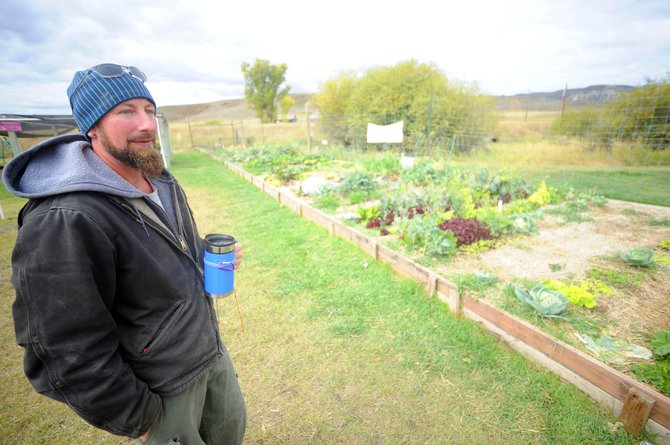 South Routt community garden to grow
South Routt project produced cornucopia of produce
Sunday, September 27, 2009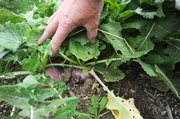 Phippsburg — What the South Routt Nursery's community garden lacks in climate, its community gardeners make up for in care.
After a first season of community garden plots that produced a cornucopia of produce, nursery owners say they want to double the size of the project for next year.
"Peas did killer this year. Beets did good. Really anything in the ground because of the early frost in August," nursery owner Chris Zuschlag said.
The eight plots rented out this year - for $10 a month, including the cost of irrigation - returned baskets full of food, nursery manager Paulie Anderson said.
Anderson added that some of the gardeners would come in several times a week to tend the garden and reap the benefits.
The original plan was for the produce raised to be sold in a farmers market at the nursery, but because the program got started later in the season, the plan was postponed. Instead, many of the gardeners are giving produce to neighbors and friends and "feeding the community," Zuschlag said.
For the next season, Anderson said he will work to get more donated materials to make the framework for the raised beds and install the irrigation pipes throughout. The gardeners can begin dirt and plot preparation in May, before planting in June.
He said he also hopes to expand the look of the nursery to make it a place for people to gather.
"I want to make it a place where you can just hang out, with old guys playing chess and kids running around," he said.
For next year's community garden, Anderson said he'd recommend starting any crops with a growing length of longer than 50 days as seedlings inside a house, in peat or small containers, before moving them out to the plot in June.
The nursery does not have a heated greenhouse yet, but Anderson said the nursery is looking into environmentally friendly heating methods for one of the covered spaces. He said once that's available, growers can start their seedlings on site before planting in June.
Several sunflowers, planted by Tracy Zuschlag and a group of children in the first plot, grew large and tall but were a little worse for wear after a frost last week. Several other crops were stunted by the cold, but even the crops that didn't grow as large this year turned out tasty, Chris Zuschlag said.
"The zucchinis are pretty good, but they got to the size of your finger," he said.