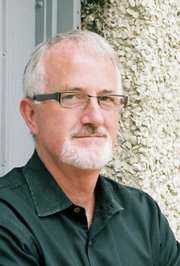 On the 'Net
Northwest Colorado Rural Philanthropy Days is Wednesday, Thursday and Friday at the Sheraton Steamboat Resort.
Visit www.northwestrpd.org to learn more about Northwest Colorado Rural Philanthropy Days or to register for the conference or individual events.
Steamboat Springs — At a time when demand is increasing but donations are faltering, local nonprofit organizations hope Steamboat Springs' hosting of Northwest Colorado Rural Philanthropy Days will lead to an influx of sorely needed cash.
The theme of this year's three-day event - an annual gathering of nonprofits, government officials and grant-makers - is "Trailblazing Through Changing Times." Rural Philanthropy Days is held in two different rural regions of Colorado each year. The northwest region includes Grand, Jackson, Moffat, Rio Blanco and Routt counties. This year's conference is Wednesday, Thursday and Friday at the Sheraton Steamboat Resort.
"I just think it's a great opportunity," Yampa Valley Community Foundation Executive Director Betsey Jay said. "This is our moment in the sun, and we're going to get to tell a lot about Steamboat to a lot of people from the Front Range who have money to give out. That's a good thing."
The event was created in 1991 after a Community Resource Center of Denver study found that only 3 percent of the money granted by Colorado private foundations was awarded outside the Front Range. That funding since has increased 300 percent, according to the organization. Jay said Routt County has seen a spike of grant awards in the years it has hosted Rural Philanthropy Days.
"It's a great opportunity for nonprofits to congregate together in one place and make new partnerships," said Steamboat Springs City Councilman Jon Quinn, who will participate in the event and encouraged the city's $10,000 sponsorship of it. "I thought this would be a good opportunity to get some more money in the pipeline for these folks."
Quinn noted that the city has reduced its contributions to nonprofit agencies as part of citywide budget cuts. Event co-chairwoman Lisa Brown, director of development with the Northwest Colorado Visiting Nurse Association, said keynote speaker Robert Egger will challenge nonprofit agencies to be more involved in such decisions.
"Our client load is increasing and our support from government is decreasing," said Brown, adding that affected agencies aren't having a big enough say in such decisions. "It's just encouraging nonprofits to participate more outside the nonprofit sector."
Robert Egger was named one of the "50 Most Powerful and Influential Nonprofit Leaders" by The NonProfit Times in 2006, 2007 and 2008. In addition to other endeavors, Egger is the founder of the V3 Campaign that seeks to raise awareness of the economic contributions of social service organizations.
"I think he'll be a speaker with some exciting challenges," Jay said.
Egger will speak during a luncheon at noon Thursday. To register for the entire three-day conference, which costs $135, or individual events, visit www.northwestrpd.org.