Steamboat Homefinder
Visit SteamboatHomefinder.com for more real estate news.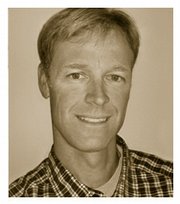 Steamboat Springs — Rick Hodges, a 22-year Steamboat Springs local, has joined Prudential Steamboat Realty as a full-time Broker Associate.
"The main reason I was attracted to Prudential Steamboat Realty is their superior client customer service and their dedication to being the top real estate office in Steamboat" as delineated by their hold on market share, Hodges said.
Owner of The Window Man professional window cleaning service since 1994 and Summit Haus Properties spec building since 1999, Hodges comes to Prudential with a lengthy background in new construction. His knowledge of home building coupled with his insights on property location and cost comparisons proves to be helpful in educating potential clients.
Routt County home sales exceed 150 on July 31
The number of residential properties sold in Routt County as of July 31 topped $100 million on 152 transactions.
Bruce Carta, of Land title Guarantee Company, reported that, of the total transactions, 83 were priced less than $500,000. Together, they accounted for $26 million of the total. There were 33 home sales at prices greater than $1 million as of the end of July. They accounted for a combined $48.9 million.
Developer Ginn bows out of Minturn ski area
The Vail Daily's Scott N. Miller reports that Minturn developer Bobby Ginn has passed the torch:
Florida-based developer Bobby Ginn has given up his stake in a proposed private ski resort at Battle Mountain. Crave Real Estate Ventures will take over the project. Crave is part-owned by Lubert Adler, the Philadelphia-based private investment company that financed the Battle Mountain project.
In a letter to Minturn town officials, Crave representative Dave Kleinkopf wrote that he'll take over day-to-day operations at the project.