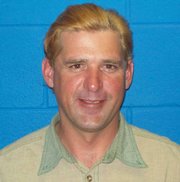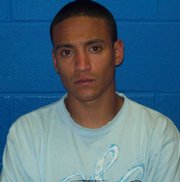 Defendants at a glance
Timothy Barrow Nelson
Age: 36
Hometown: Hayden
Case number: 09CR88
Arresting charges: Cultivation of marijuana, possession of drug paraphernalia, unaltered dog at large (Routt County Sheriff's Office)
Deputies raided Nelson's home May 23 and seized six marijuana plants, 62.8 grams (2.2 ounces) of dried marijuana and 10 samples of chemicals they found on the property. Nelson claimed in a letter to Routt County Judge James Garrecht that the liquids were "homemade berry wine, octane booster, starting fluid and methanol" for his motorcycle hobby. An analysis from the Colorado Bureau of Investigation later found the chemicals were not hazardous.
Nelson was booked into Routt County Jail on June 16 and bonded out.
Nelson's case was continued Wednesday as Deputy District Attorney Rusty Prindle needed time to confer with DA Elizabeth Oldham.
Nelson's next appearance is scheduled for 2 p.m. Wednesday.
Cory Anthony Anderson
Age: 20
Hometown: Steamboat Springs
Arresting charges: Burglary, theft (Steamboat Springs Police Department)
Anderson is charged with breaking into the Double Z Bar and Grill and attempting to steal cases of beer. He was arrested on June 30 by police investigators. Anderson pleaded not guilty; a jury trial is scheduled for Nov. 23 in District Court.
For a second time, the case of Timothy Nelson, a Hayden resident accused of growing marijuana at his home, was continued awaiting 14th Judicial District Attorney Elizabeth Oldham's consent.
Deputy DA Rusty Prindle said because the case has received media attention, he wants to discuss a possible settlement with Oldham before approving it. Oldham was working on the murder trial of Terry Hankins in Moffat County and is now reportedly on vacation.
Routt County Judge James Garrecht said during a hearing Wednesday that he is hopeful that by the time Nelson next appears, at 2 p.m. Wednesday, the case will be resolved.
Burglary set for jury
Cory Anderson, 20, accused of burglarizing the Double Z Bar & BBQ, will go before a jury in November. Anderson pleaded not guilty Wednesday, and his case was set for a Nov. 23 trial. Anderson, represented by Larry Combs, also will have a motions hearing in the case on Oct. 2, in preparation for the trial.
According to Anderson's arrest warrant, a restaurant employee interrupted an attempted burglary at 4:40 a.m. June 19. The employee called police, and the person fled. Two cases of beer were on the ground outside the restaurant, but nothing else was taken, and there was no damage to the restaurant.
Officers contacted Anderson the next day on an unrelated call and matched his description with the one given by the Double Z employee, who later picked Anderson out of a lineup, according to the arrest warrant.