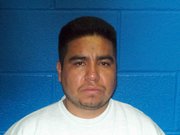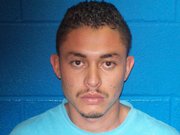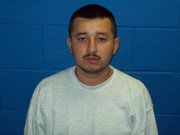 Steamboat Springs — A raid of a south Steamboat Springs home Monday night turned up about a pound of methamphetamine and about half a pound of cocaine, and ended with three men arrested. Law enforcement officers estimate the seized drugs are worth about $81,000 in street value.
Investigators with the Northwest Colorado All Crimes Enforcement Team and officers from the Steamboat Springs Police Department uncovered the drugs, paraphernalia and more than $6,000 in cash in a home in the 1400 block of Creekside Court, off Whistler Road.
Ernesto Sanluis-Espinoza, 31; Alexander Ochoa-Espinoza, 24; and Jorge Orduno-Acuno, 25; were booked into the Routt County Jail early Tuesday morning on suspicion of distribution of a Schedule 2 drug and money laundering.
The men are Mexican citizens living in Steamboat Springs, and all face a $20,000 bond on the two charges, both Class 3 felonies. The three also have holds from U.S. Immigration and Customs Enforcement, so even if they were able to make bail, they would still have to prove their legal status before they would be released.
Formal charges have not yet been filed in the case. Fourteenth Judicial Deputy District Attorney Rusty Prindle said he expects to file the charges by Thursday. The men appeared via video conference before Routt County Judge James Garrecht for an initial appearance Tuesday, and will return at 1:30 p.m. today. One of the men, who was not identified, could be heard asking the judge what he should do because he has no family in the area to help pay the bond. Garrecht responded that an attorney, to be appointed to the men soon, would help answer that question.
ACET task force commander Garrett Wiggins said the no-knock warrant was the result of about three months of investigation. Wiggins said the raid, at 8:30 p.m. Monday, was "textbook."
"It went down real smooth, and nobody got injured," he said.
Wiggins said the drugs were packaged in individual and bulk amounts, and was mostly hidden in containers inside a closet. The warrant for the arrest remained sealed Tuesday afternoon.