Election 2009
Visit
www.steamboatpilot.com/election2009
for complete coverage of this year's races and issues.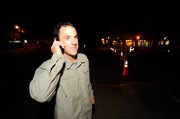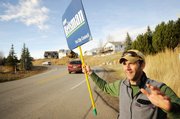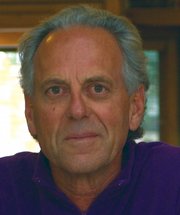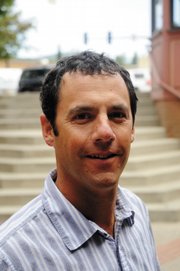 Magill re-elected in unopposed race
Walter Magill, a 39-year-old engineer and surveyor, will return to the Steamboat Springs City Council. Magill was first elected to the council in 2007 to finish a vacated term. Magill did not face an opponent in the District 3 race and will serve for four years. He received 2,293 votes.
"I look forward to working with the new council," Magill said. "It's going to be tough times. We're going to have to work together."
Steamboat Springs — Kenny Reisman beat Ken Solomon for a District 2 seat on the Steamboat Springs City Council in Tuesday's election. He won with 56.3 percent of the vote, 1,776 to 1,379.
"I'm so excited to have the responsibility to represent the people of Steamboat," Reisman said while celebrating at Old Town Pub. "Hearing the result was an emotional experience just because of how much I want to represent the place I love so much."
The District 2 race featured two New York transplants who have never held elected office.
Reisman, 40, is a small-business owner, volunteer soccer coach and political newcomer. He labeled himself as a candidate with the interests of young families and businesspeople at heart. He has leaned toward support of the proposed Steamboat 700 annexation and its potential to provide housing and jobs.
Entering Tuesday's Election Day, Reisman was concerned about the lack of younger voters and a lower overall turnout. He didn't need to be.
"It's hard to say it hurt me, because I won," Reisman said about the 36 percent county turnout. "My concern is I don't want to go backward with turnout."
Reisman said he and Solomon exchanged e-mails earlier Tuesday congratulating each other on running a good, clean race that both felt was good for the community.
Solomon, 62, a builder, has previous political experience on bodies such as the Steamboat Springs Tax Policy Advisory Board and the Routt County Board of Adjustment. He said these experiences made him more qualified than Reisman to serve on the council. Solomon opposes Steamboat 700.
"I think it's unfortunate for me and it's unfortunate for the city," Solomon said about his defeat Tuesday night. "It's going to be a steep learning curve for Kenny Reisman. : I know he has the heart, but I don't know if he has enough experience to start making decisions."
Reisman and Solomon proved equally adept at raising campaign contributions. Reisman raised $3,895 through Oct. 25, and Solomon raised $3,851 in the same time frame.
- To reach Brandon Gee, call 367-7507 or e-mail bgee@steamboatpilot.com